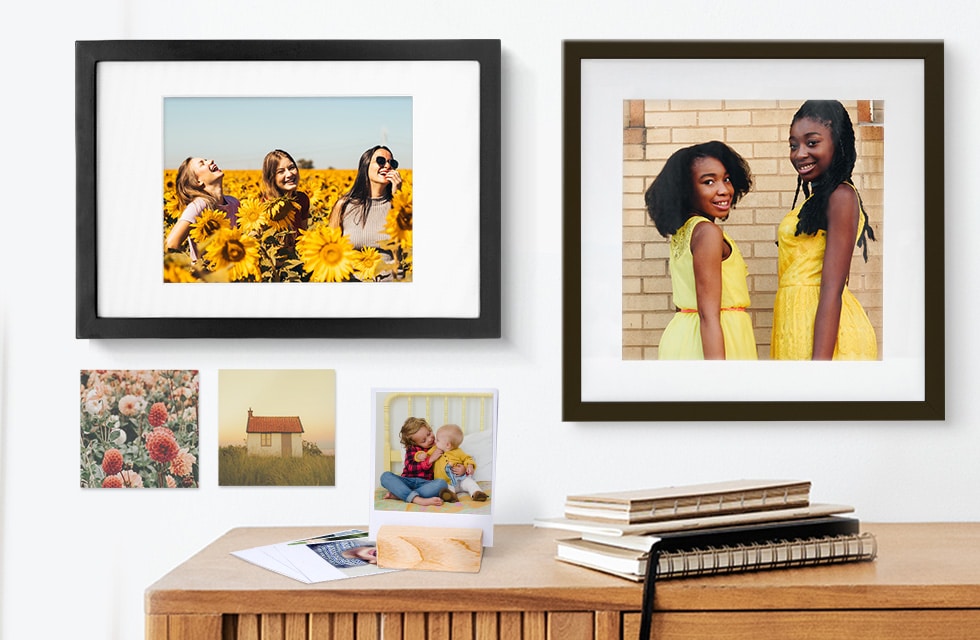 One of the easiest and most affordable ways to give your living space more character and style is to hang and display a lot of beautiful photo prints. Whether they're favourite photos of you and your family, friends, or travels, your house will feel so much more 'you' with prints propped up on surfaces or grouped together on your walls.
Read on for a list of fun and chic ideas for displaying your best and most loved pictures and memories.
Wood Block Photo Prints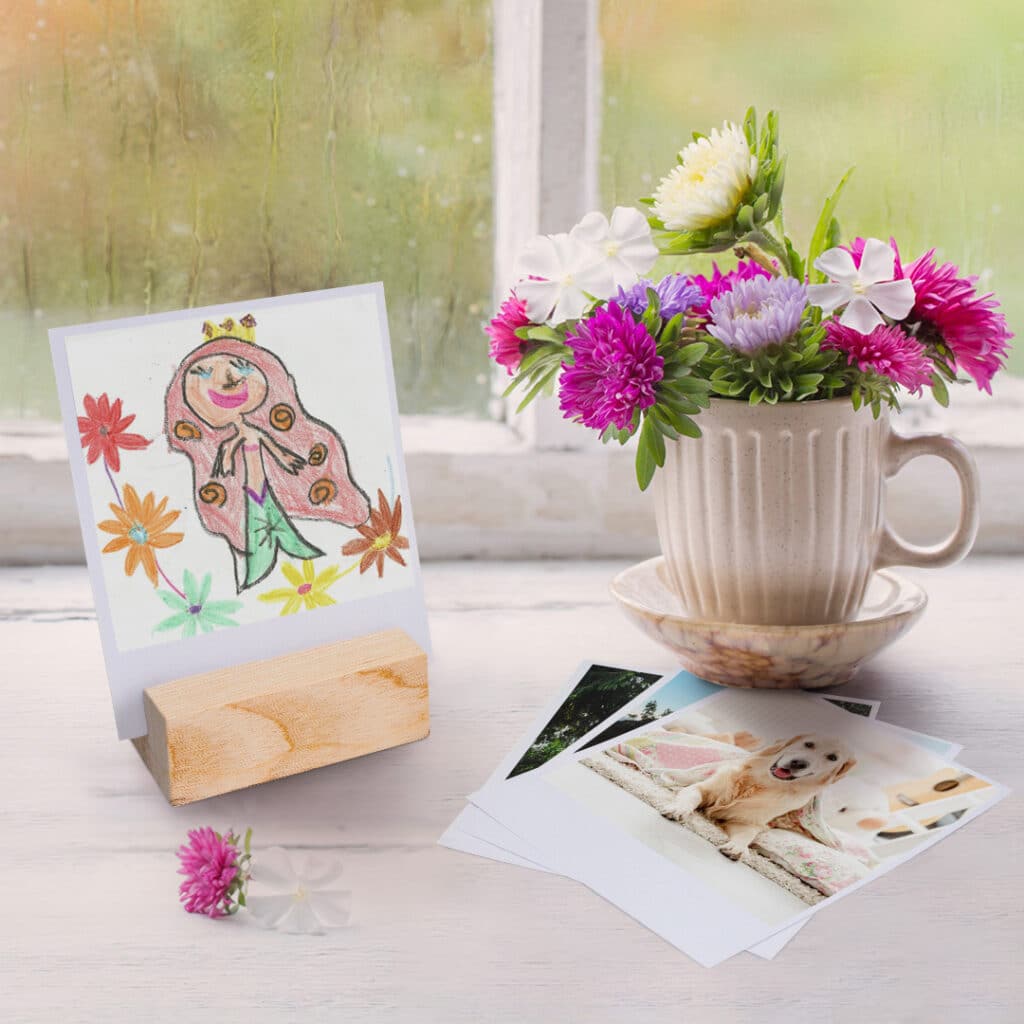 These adorable wood block picture stands will look charming on windowsills, shelves, and on your child's desk. Each wood block photo print set comes with 12 pictures of your choice so your children can enjoy swapping out the photos whenever they feel like it!
Panoramic Print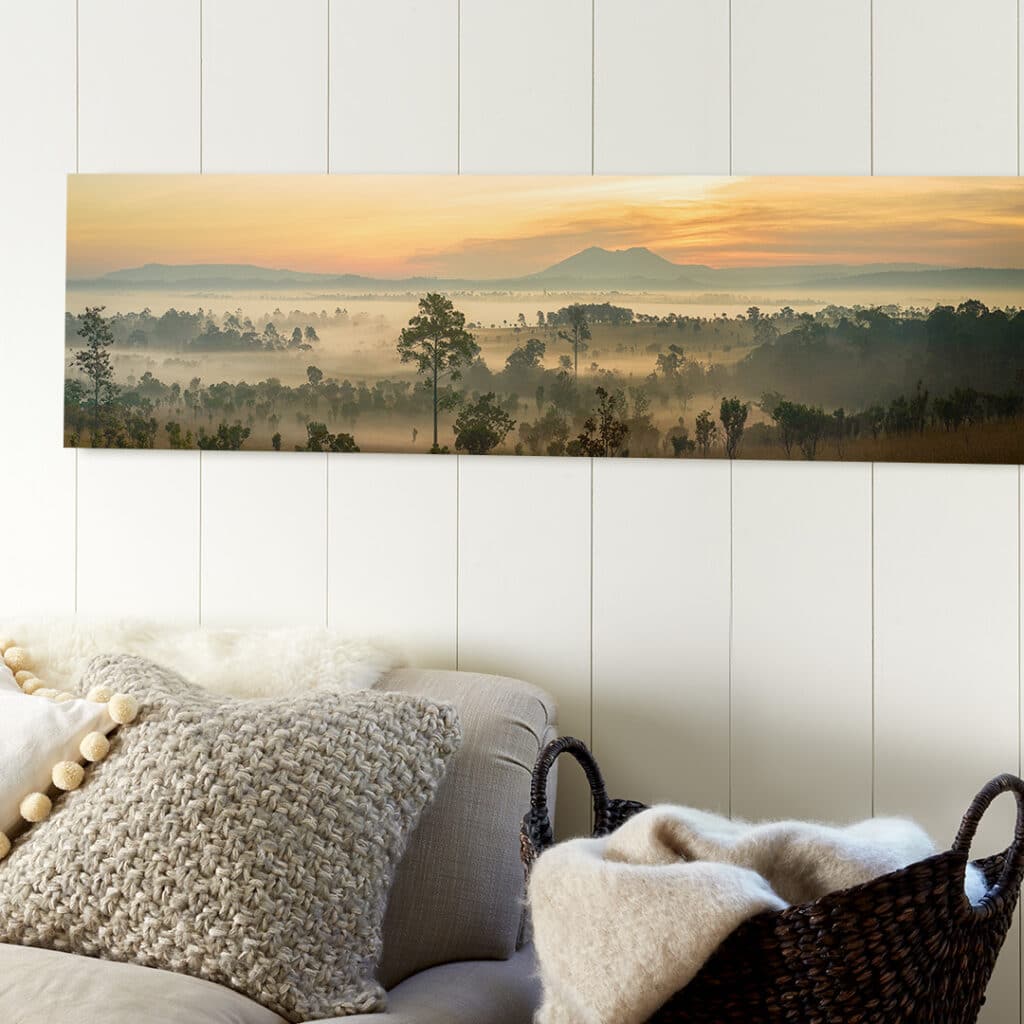 Panoramic prints work best for landscape and travel photos, and would look great in a hallway, on top of a chest of drawers or even on a mantelpiece. If you decide to use an camera phone shot for your panoramic print, we recommend making it black and white to hide any graininess as your picture might be of a lower resolution than a traditional SLR.
Gallery Wall of Different Framed Print Sizes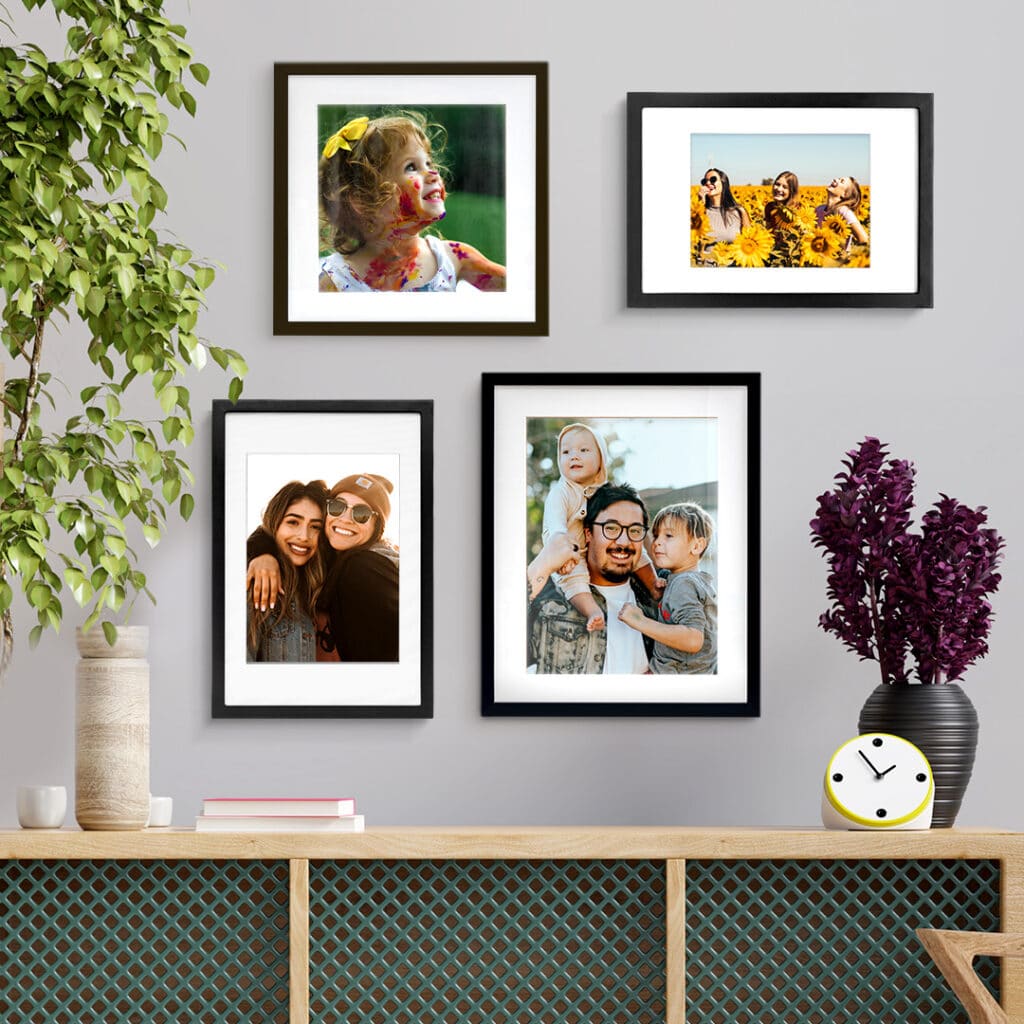 Frames will instantly add polish to your photos. Our Framed Prints come in a variety of sizes and will look really dynamic when mixed together on any wall in your home. We think a gallery wall will look best in a living room, hallway (and even bathroom!) where most of your guests will be able to appreciate the photo arrangement.
Square Prints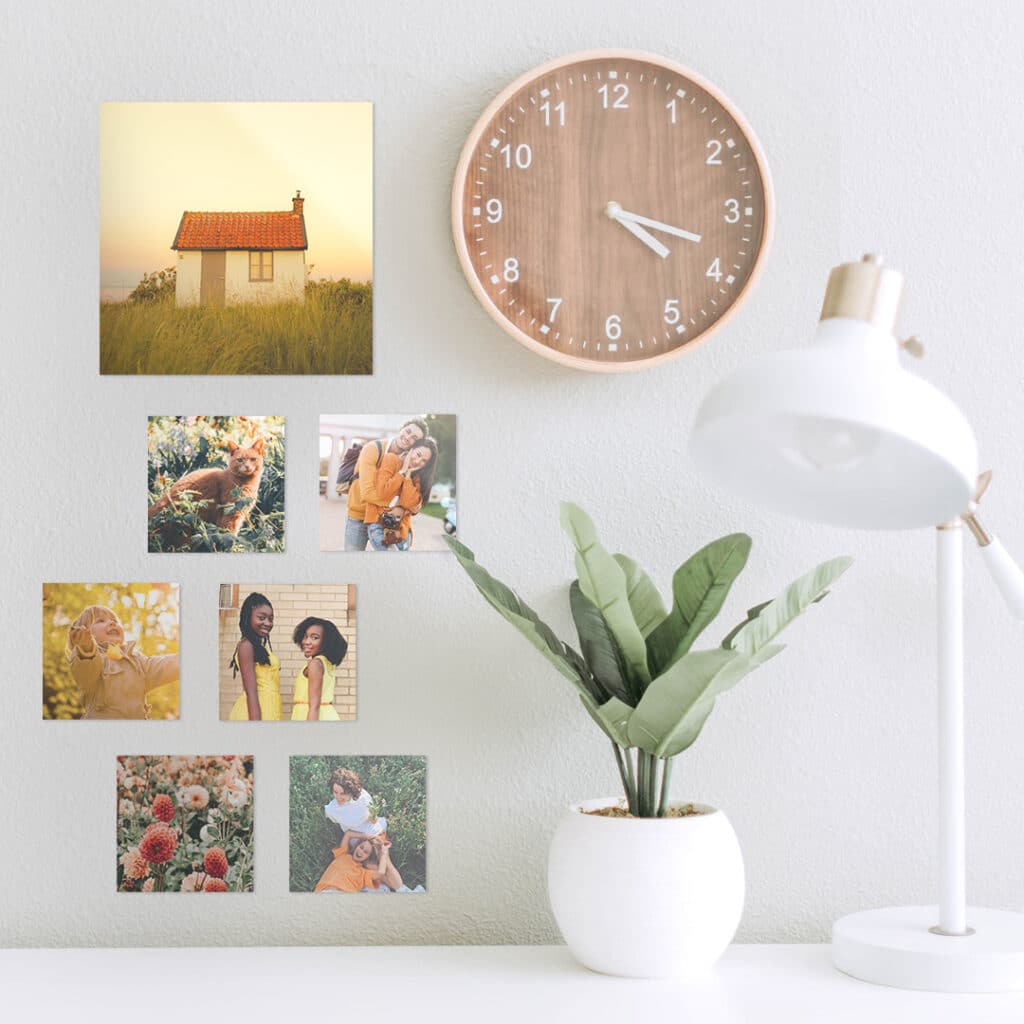 Similar to the gallery wall with framed prints in different sizes, you could create a perfectly aligned gallery wall with many square photo prints. The square format is unexpected and will give your bedroom or living room a cool boutique hotel vibe. (Consider picking a theme for the photos for consistency, e.g. all prints feature shades from the same colour family or only feature architectural elements.)
A More Playful Fridge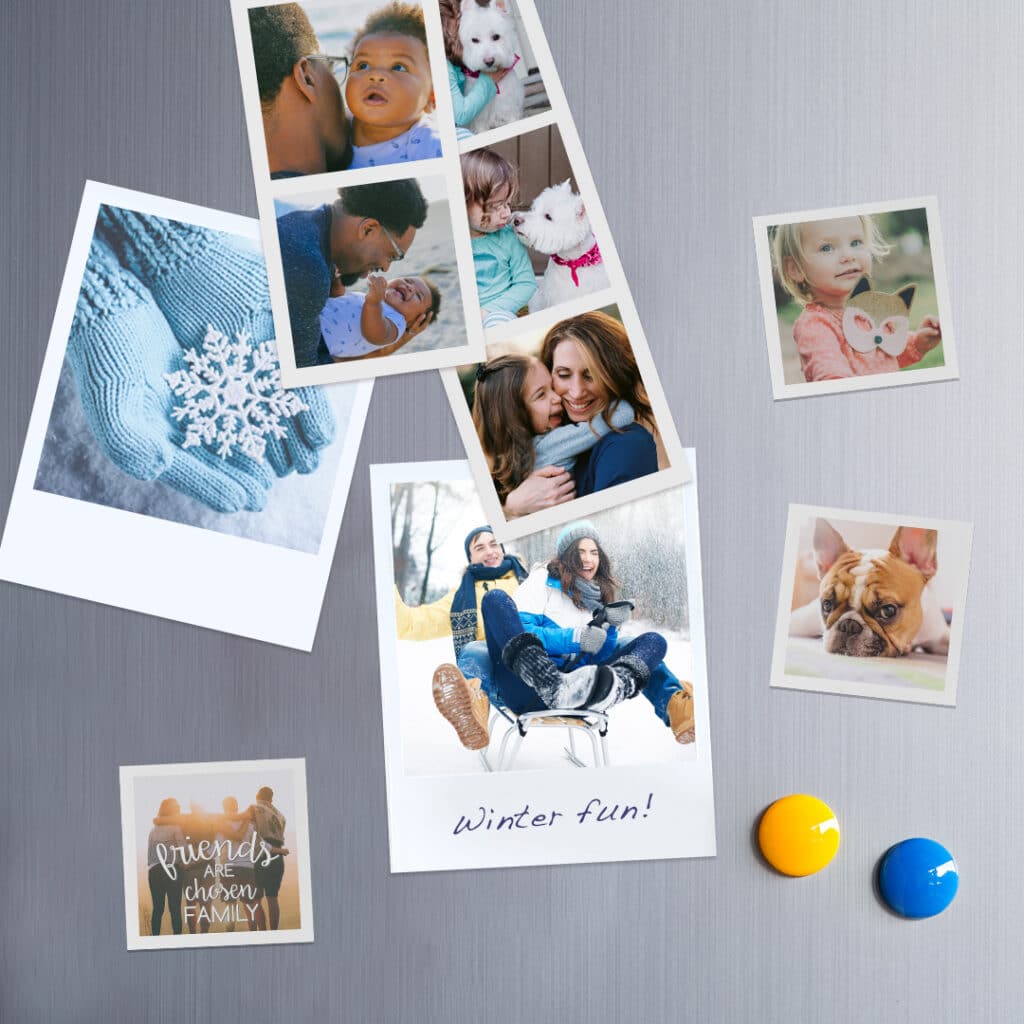 Take your fridge photo display to cuter heights with a mix of Retro Prints, Magnetic Mini Square Prints and Magnetic Photo Booth Strips. Display a variety of photos of yourself goofing around with friends, kids in your family, and pets, of course! Don't be surprised if you catch your dinner guests admiring your fridge display.
We can't wait to see how you display your new photo prints! Share it with us on social media! You can tag us with @snapfishuk in your photos on Instagram or Facebook or use the hashtag #snapfishuk. Don't forget to follow us on YouTube, Twitter and Pinterest, too. Check out the Snapfish site for even more photo display and decor ideas that family, friends and your home will love.