DIY Micro Weddings & Minimonies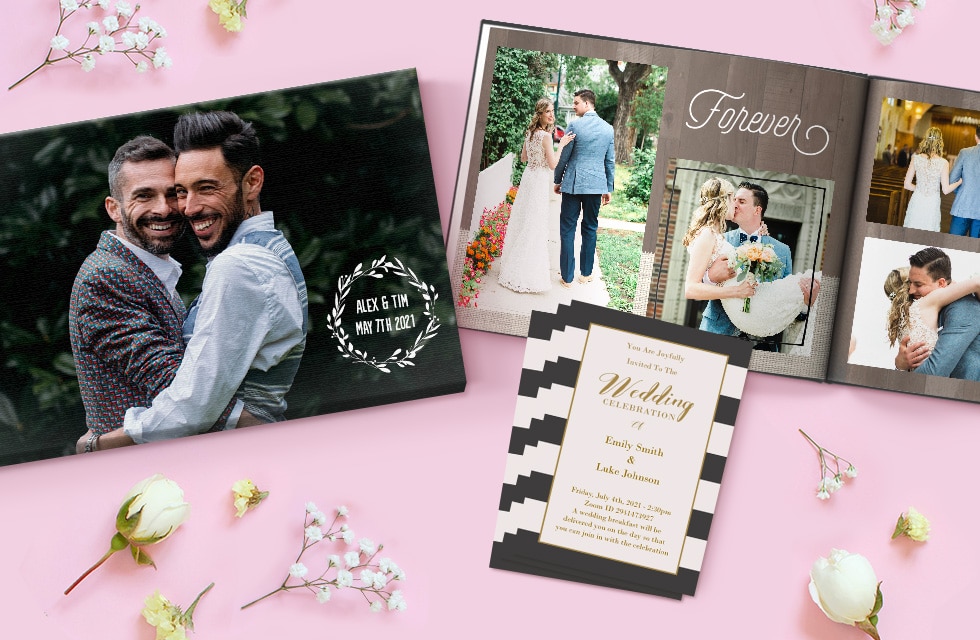 Over the last few months, we've seen an increasing number of couples choosing to marry in smaller, more intimate wedding celebrations, also known as "micro weddings" or "minimonies".
Micro weddings aren't a recent phenomenon – they've been around for years, as a more relaxed alternative for couples who weren't totally sold on splashing out on a huge event. (And this trend is only likely to grow stronger in 2021.) Typically, there are no more than 20 or so guests (compared to the UK average of 82 guests) and celebrations are often shorter in length, and cheaper, than a traditional wedding.
A "minimony" is far more "COVID-friendly" with wedding groups of around 10 people. In any case, the health of you and your loved ones should be top priority throughout the planning process.
The guest-ing game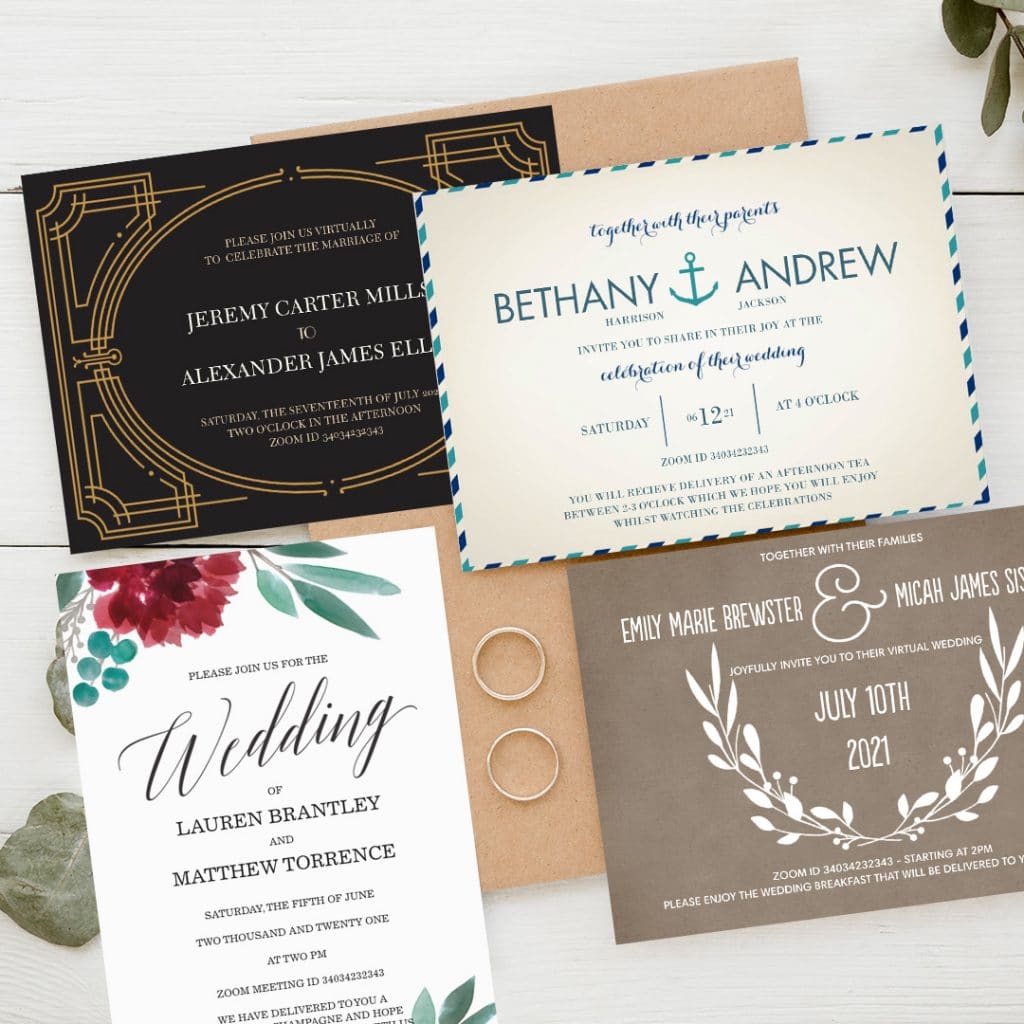 Smaller celebrations mean smaller guest lists, but that doesn't mean you have to actually exclude anyone in your circle from participating. When considering members of the family or your network that fall into the more vulnerable group, such as grandparents and those with pre-existing health concerns, why not simply invite them to 'Zoom' in?
Just because you won't be celebrating face-to-face with all loved ones, it doesn't mean you have to forgo traditional wedding invites. With Snapfish, you can personalise your wedding invites to include key information like that Zoom dial in code, and even include a Wedding Programme detailing when the home delivery wedding breakfast will be delivered to guests who can't attend in person!
Get personal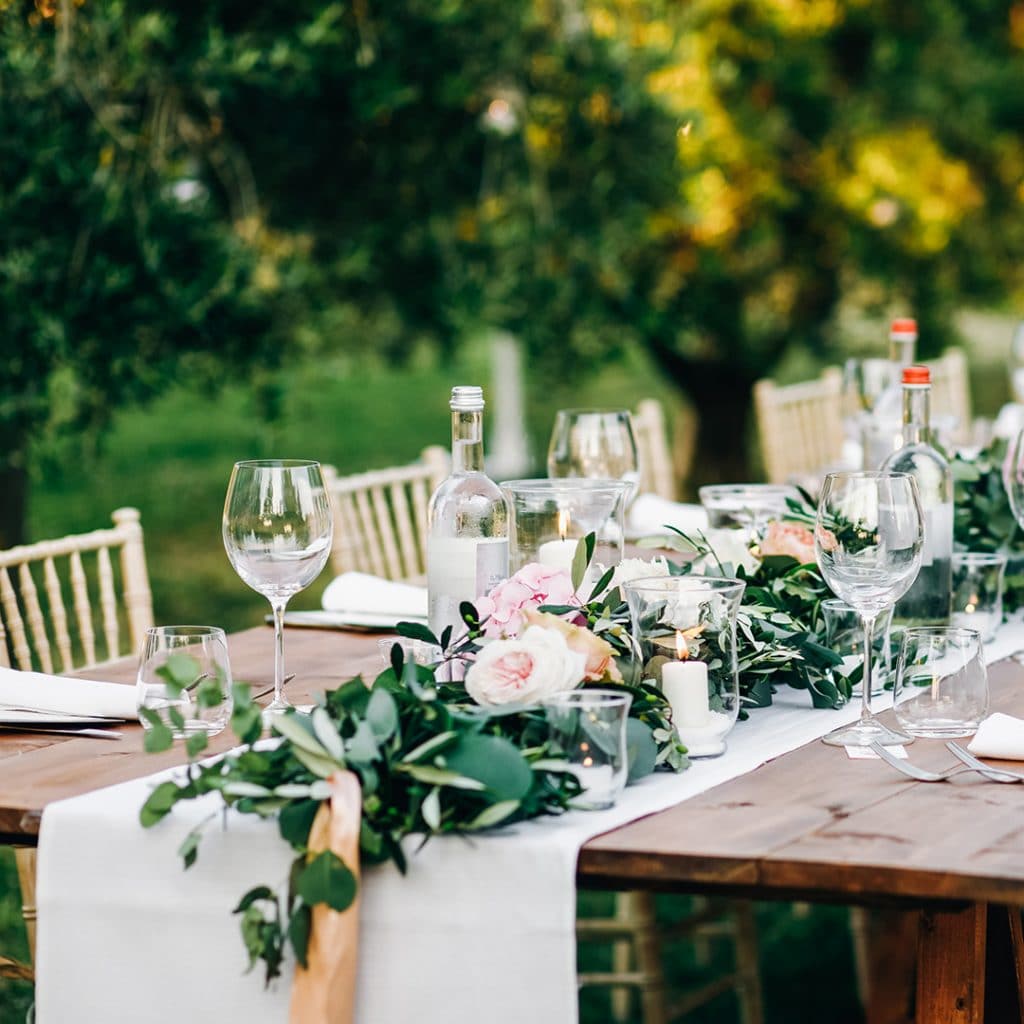 Micro weddings can be held in smaller venues where you have more free rein to customise the space. Minimony weddings can still include all the traditional elements like speeches, incredible food, a showstopping cake and even dancing – just on a mini scale.
What will make your micro wedding or minimony special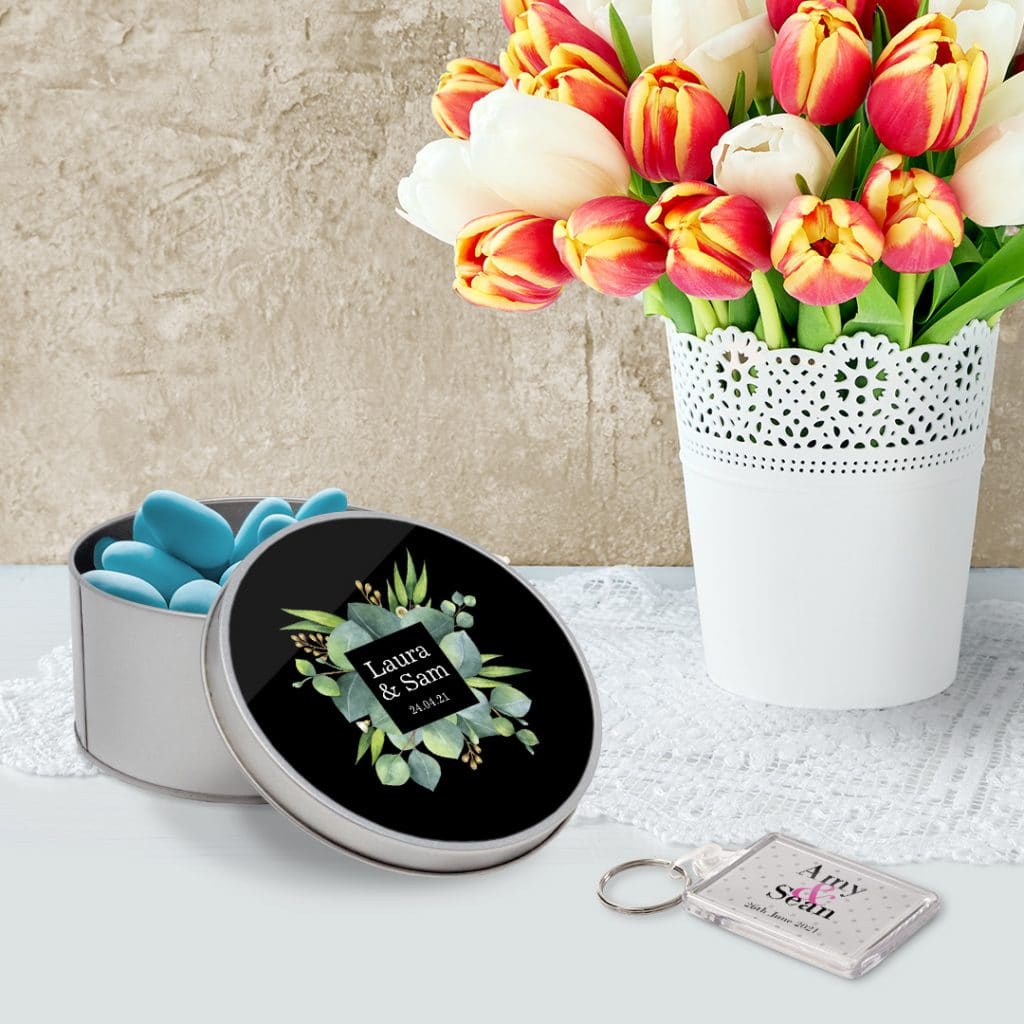 Handmade wedding favours, customised place settings and menus for the table. These could also be sent in a "swag bag" to those who couldn't make it so they can feel included. Think personalised tins filled with personal cocktail mixes, photo acrylic keyrings or re-usable water bottles with the date of your wedding on, or fun photo magnets that celebrate your friendship.
Photo displays of guests who couldn't be there in person.
You'll likely spend more time with your guests and won't be as restricted by a tight event schedule. Remember to take lots of photos and send photo prints in your Wedding Thank You's.
If you choose to have a legal minimony first, you'll open up more opportunities as to where you could host the event. A sunset ceremony on a beach, a picnic in a park, a country house garden – the world is your matrimony oyster!
Minimise any disappointment at not being invited to your marriage event by sharing photos from the day on social media or inviting wedding guests to join the event via Zoom. Send the same wedding meal to their home so they could eat the same food at the same time. They'll enjoy the wedding photos or watching the live event online, and you can all look forward to that "Sequel Wedding" in the not so distant future!
How to DIY your dream micro wedding: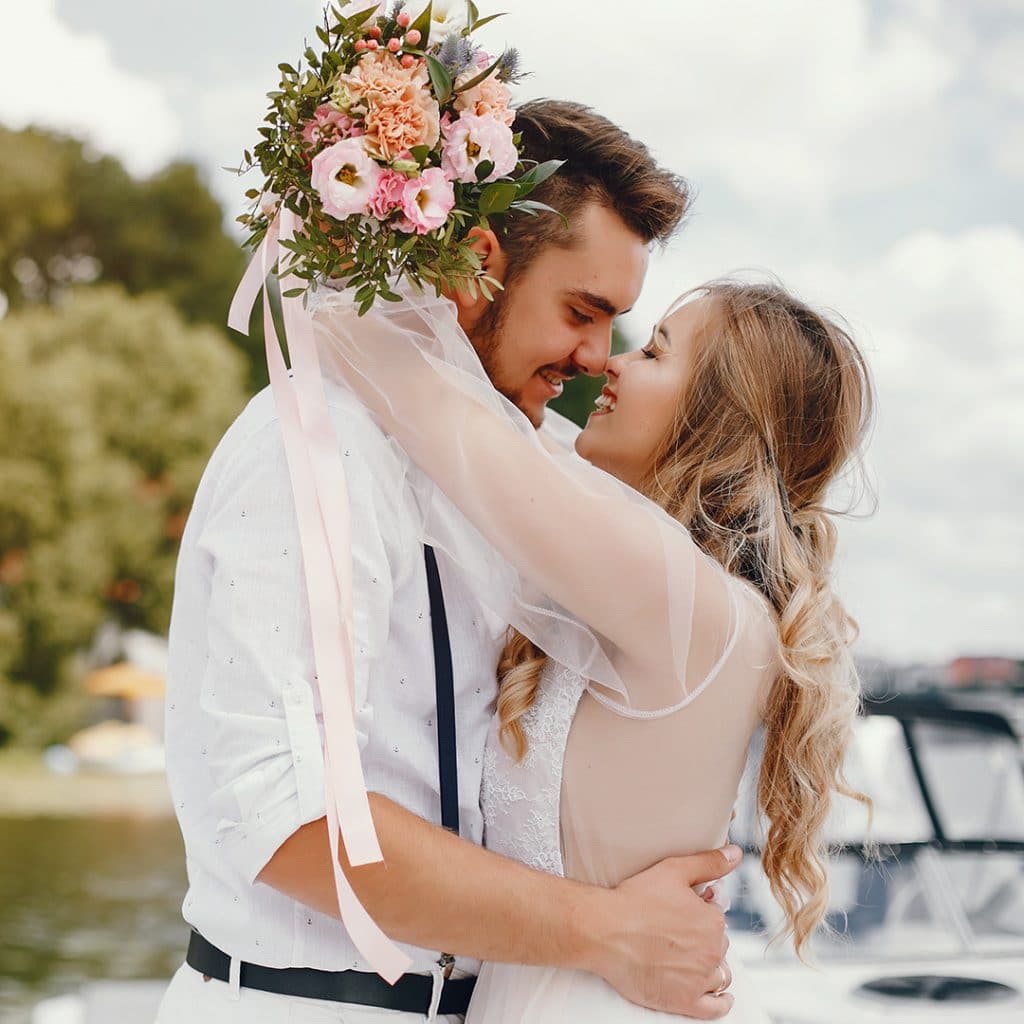 Plan. Plan. Plan. Even with a smaller event, you'll still need to follow a wedding planning checklist and research tips for making the big day as wonderful as it can be. Gather wedding inspiration from Snapfish and get started on planning the small marriage ceremony of your dreams!
Decide on a theme that works for all aspects of your wedding, from invites, to table decorations and the wedding album.
Find a venue. Consider a petite yet elegant garden wedding or a ceremony at your favourite restaurant.
Find a registrar and witnesses. Create a wedding programme announcing your Best Man and Maid of Honour (or Chief Bridesmaid).
Send your wedding invitations to the people who are your closest friends and family members. Reconsider allowing your guests to bring a plus one.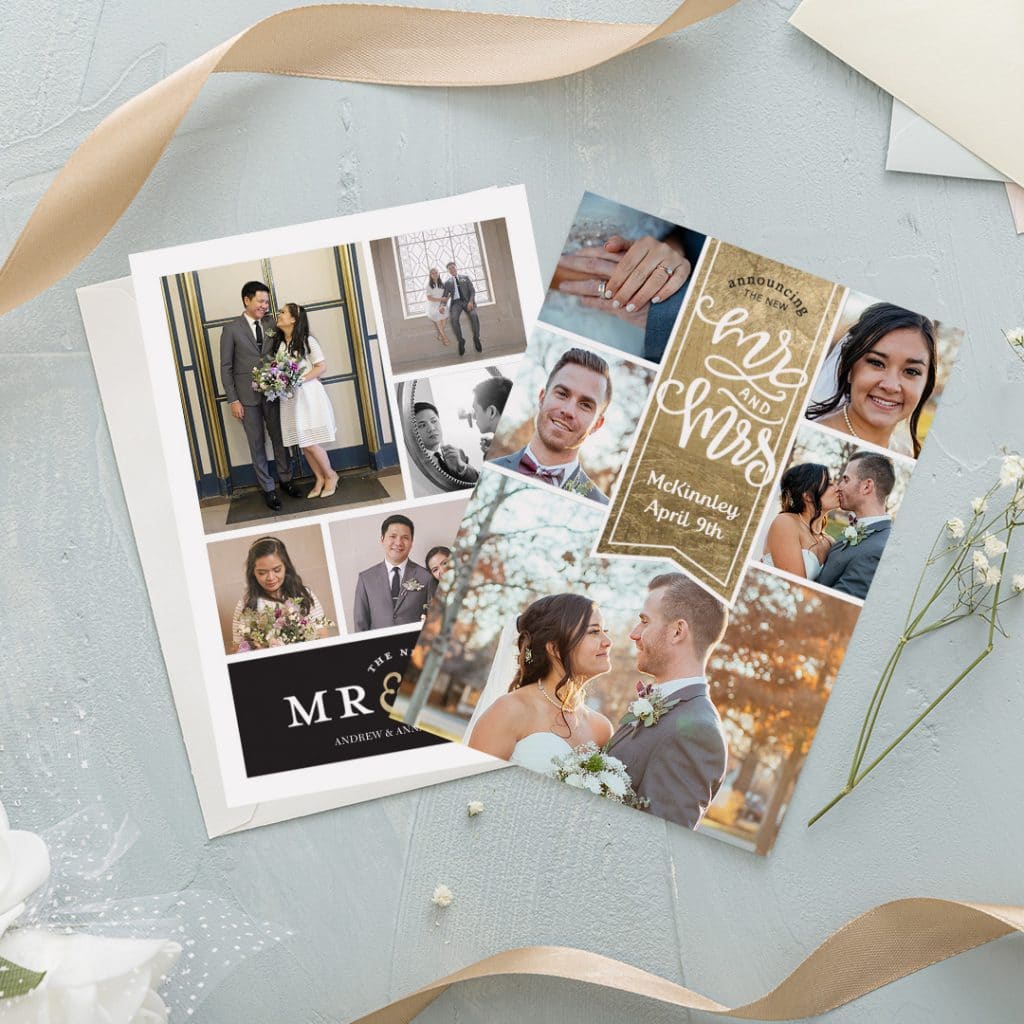 Send a personalised wedding announcement to the friends and family members who couldn't be invited to attend your wedding to let them know you got wed. It lets them know that you were thinking about them during your big day even though they weren't there.
Ditch the seating chart. There's no need to have a top table when there is only one table!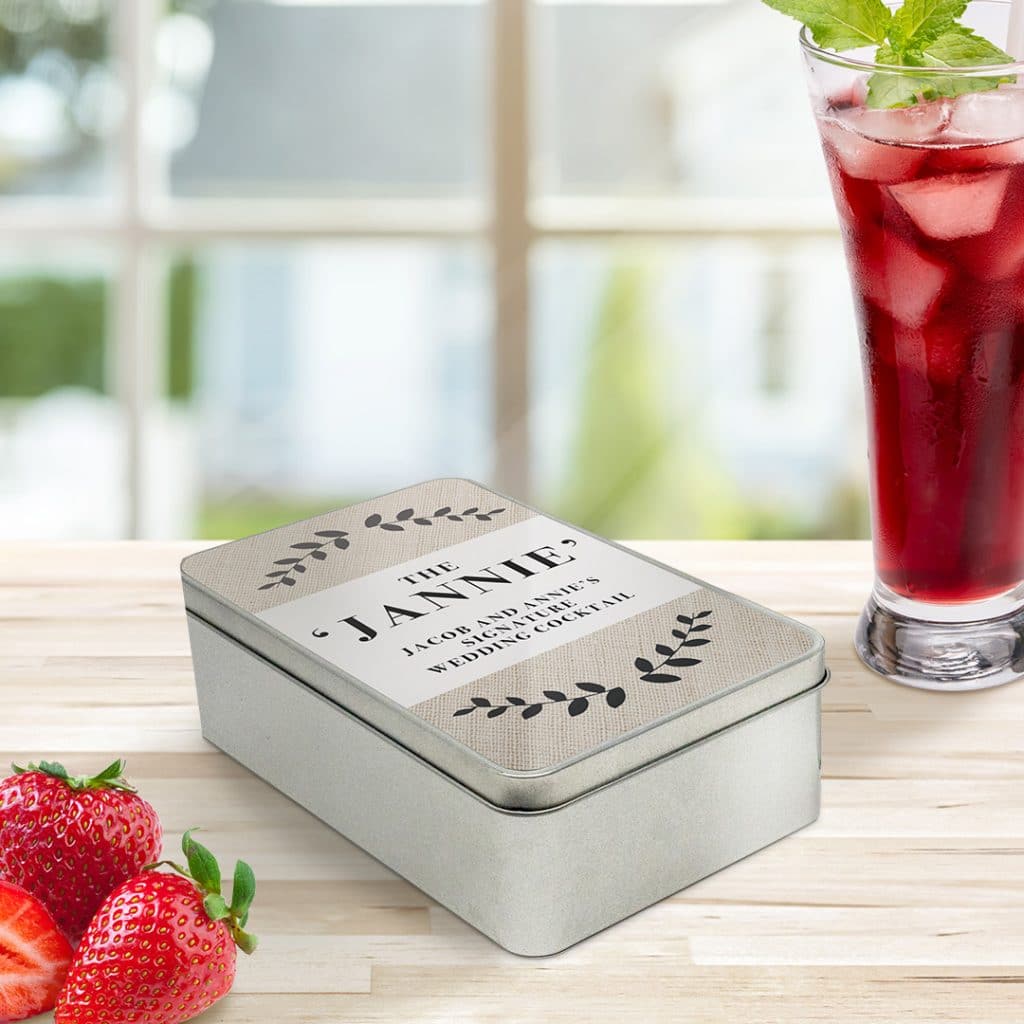 Create a signature wedding drink for the toasts and print the recipe for a customised mixologist kit in a photo tin, complete with miniature quantities for guests to recreate at home. Remember to include a Thank You card!
Create DIY wedding decorations, from personalised place settings to a wedding guest book which includes photos of your nearest and dearest, with plenty of space for them to write their best wishes!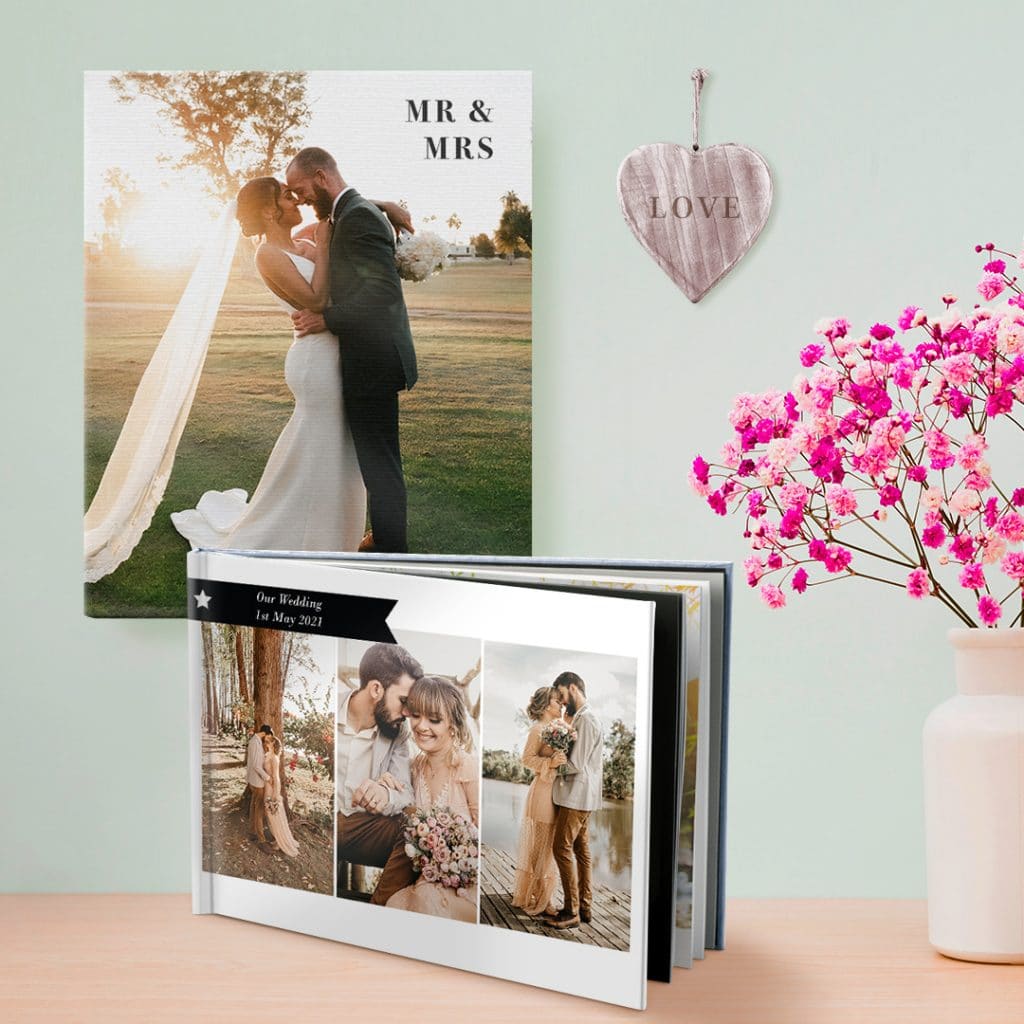 Hire a photographer to take all those great photos for you to later transform into canvas prints and display in your wedding photobook album. You can even create mini photo books to send to your guests (and those who couldn't make it). Trust us, they'll appreciate that you remembered them.
However you celebrate, micro weddings and minimonies are special, intimate affairs that involve your nearest and dearest and will create lasting memories. Make the most of your mini event by adding personalised and sentimental details that will ensure your big day stands out from the rest.
Whichever custom wedding gifts and cards you end up creating, don't forget to share them with us. You can tag us with @snapfishuk in your photos on Instagram or Facebook or use the hashtag #snapfishuk. Don't forget to follow us on YouTube, Twitter and Pinterest, too.