Organising a kids party? Find the perfect party invitation from our collection of fun designs. Whether the celebration is for your toddler or tween we have a design to suit all ages and party themes! Have fun and explore some of our favourite personalised party invitations.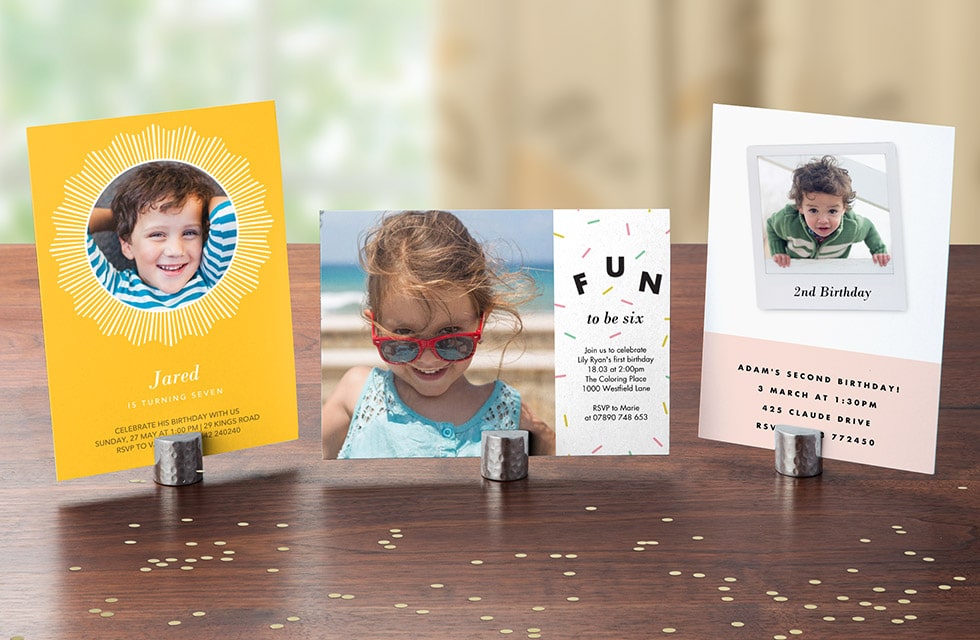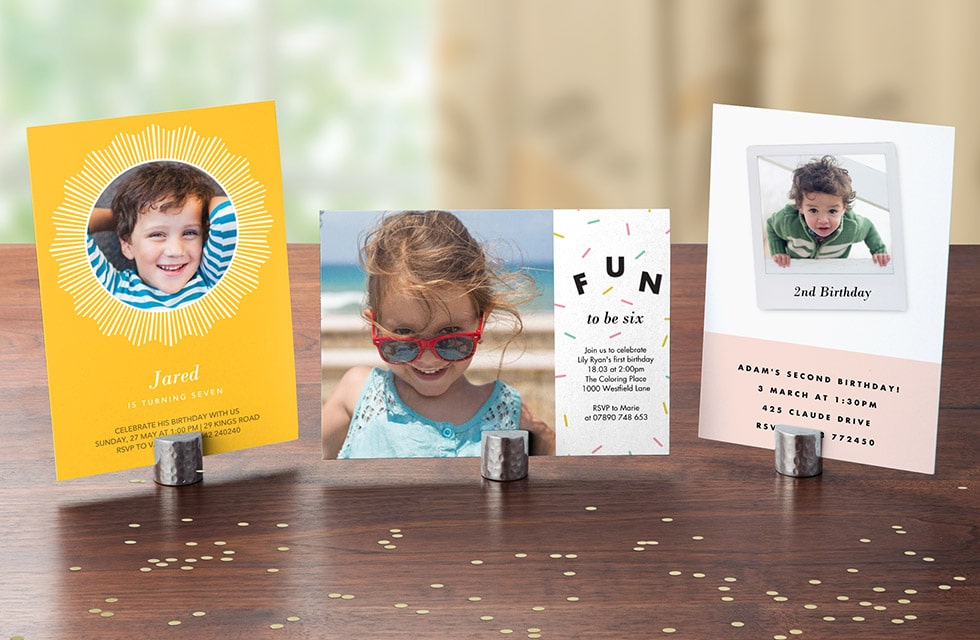 1. Go wild for your little party animals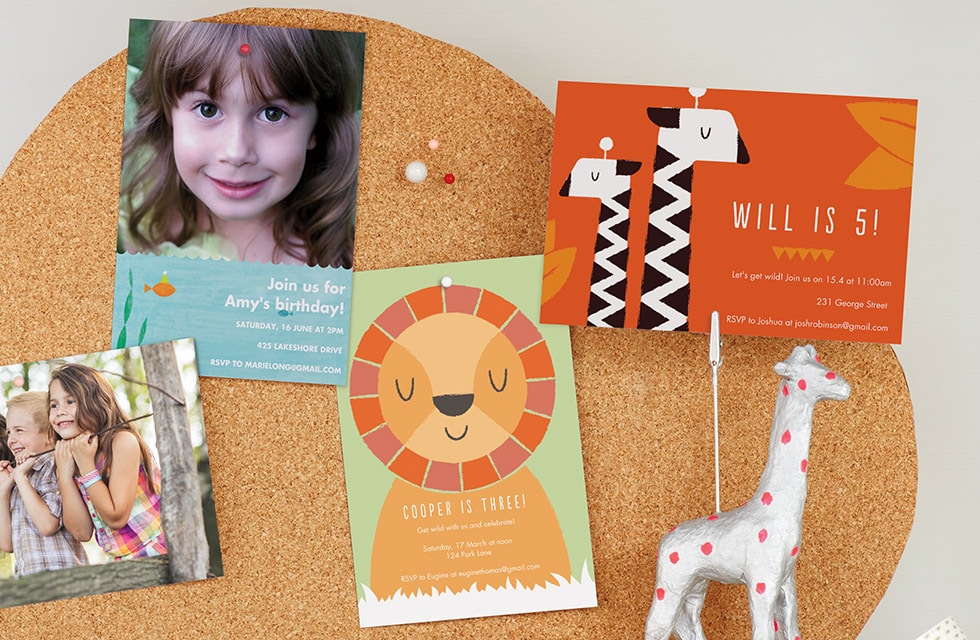 ---
2. Get your friends excited for your fun filled night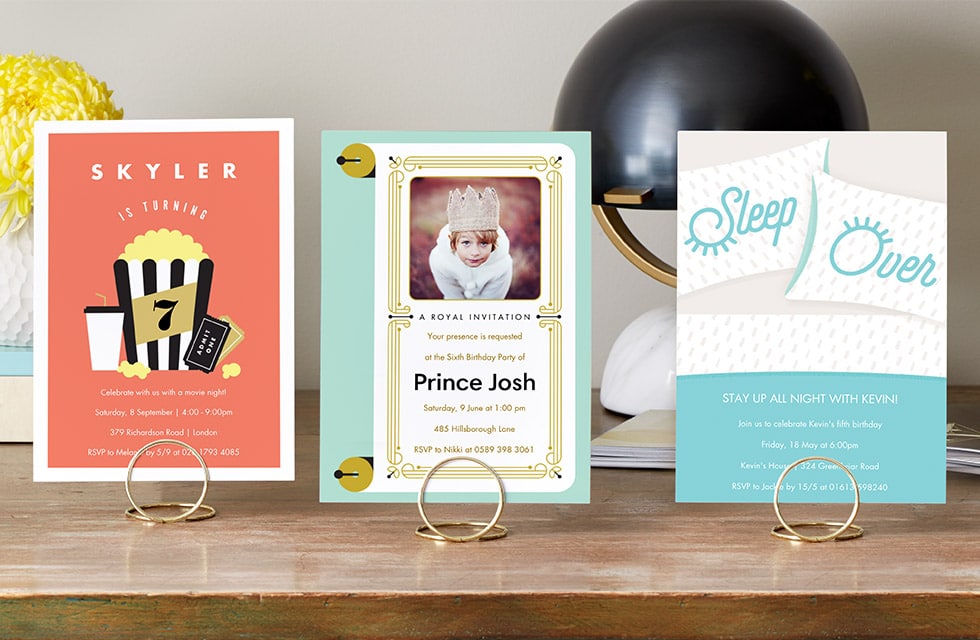 ---
3. Have a splashing time with these pool party invites
Don't forget you can personalise the back of your party invites too, with patterns, text and photos when you choose gloss or matt cardstock!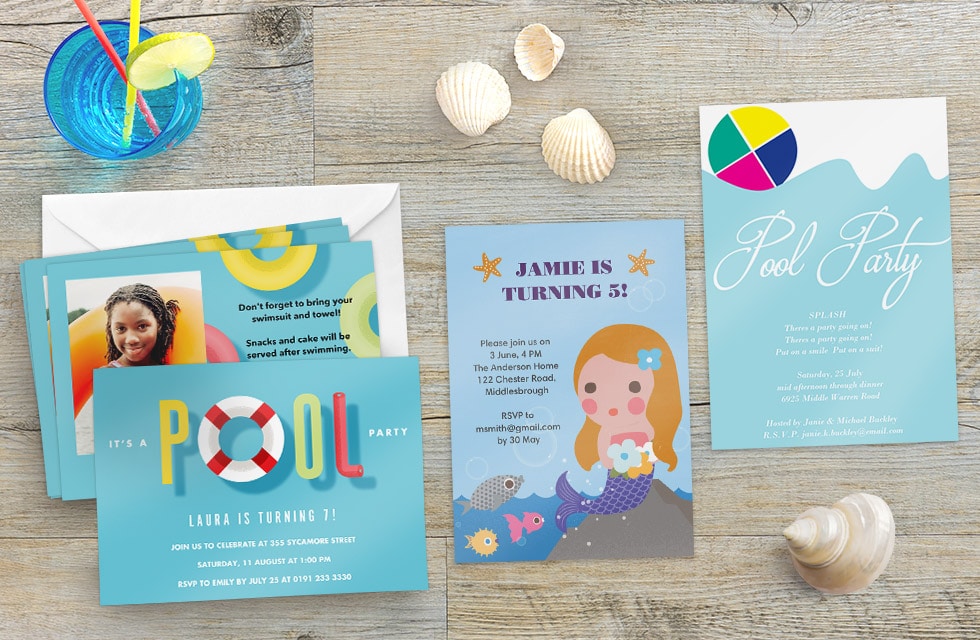 ---
4. No theme? No problem! Keep things colourful with these simple yet stylish party invites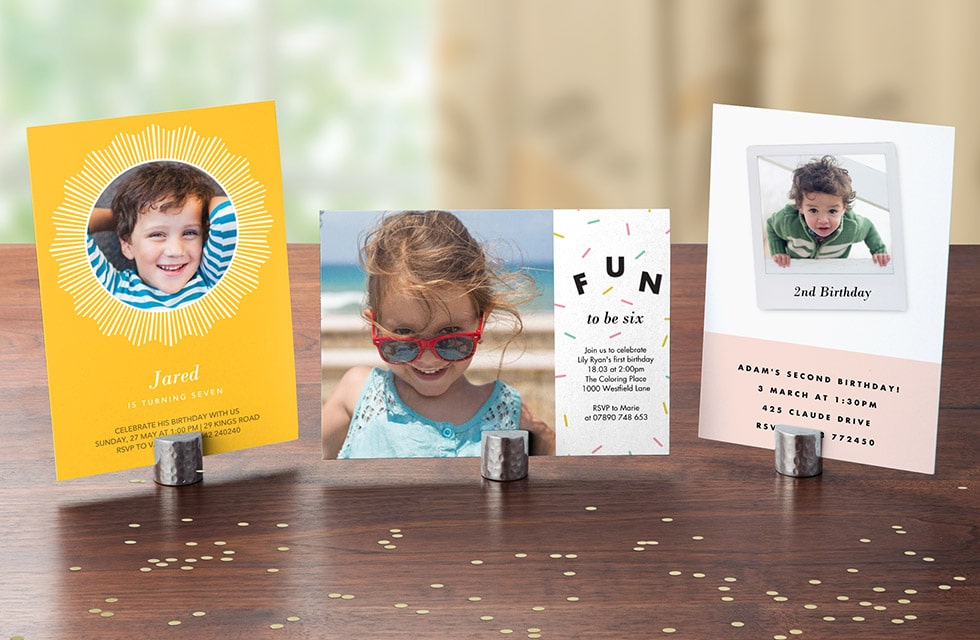 ---
5. Keep the magic of make-believe alive with these invitation designs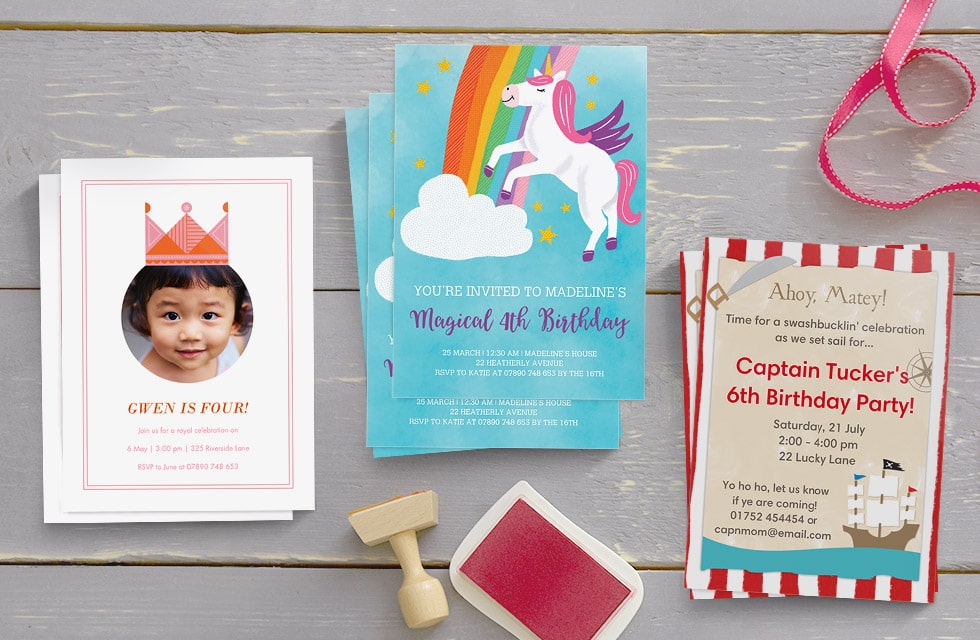 ---
6. It's time for the big ONE!
Stand out from the crowd by adding rounded corners to your invitations!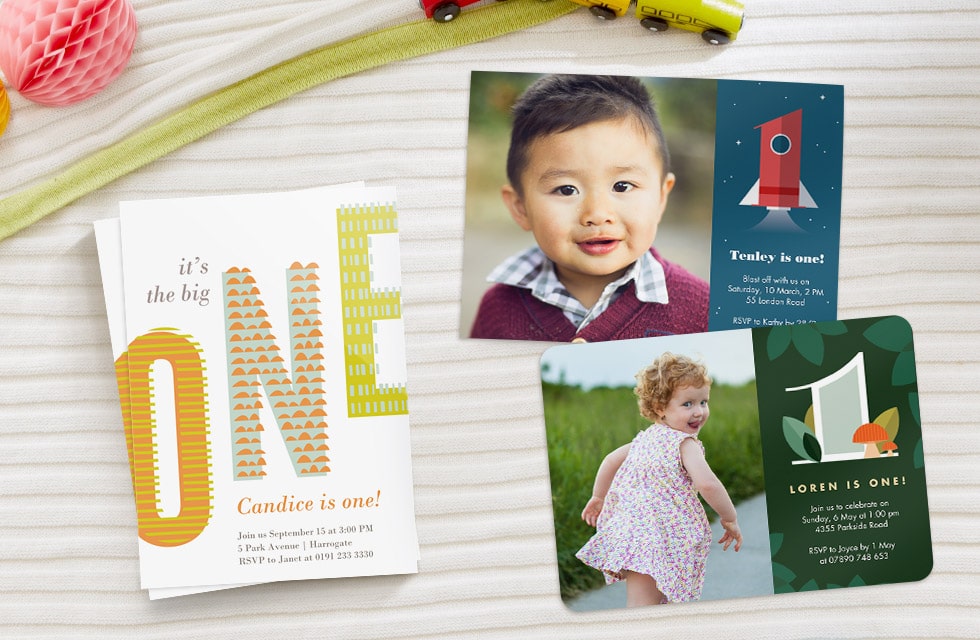 ---
7. Stop the search! We've found the best design for your little explorers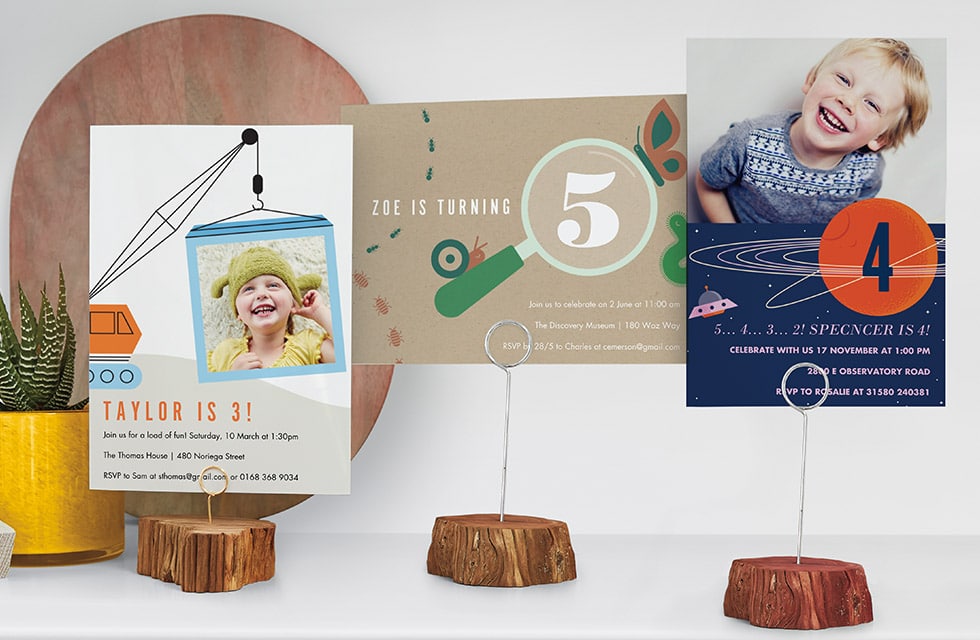 ---
8. We've scored with these personalised party invitations for your sport stars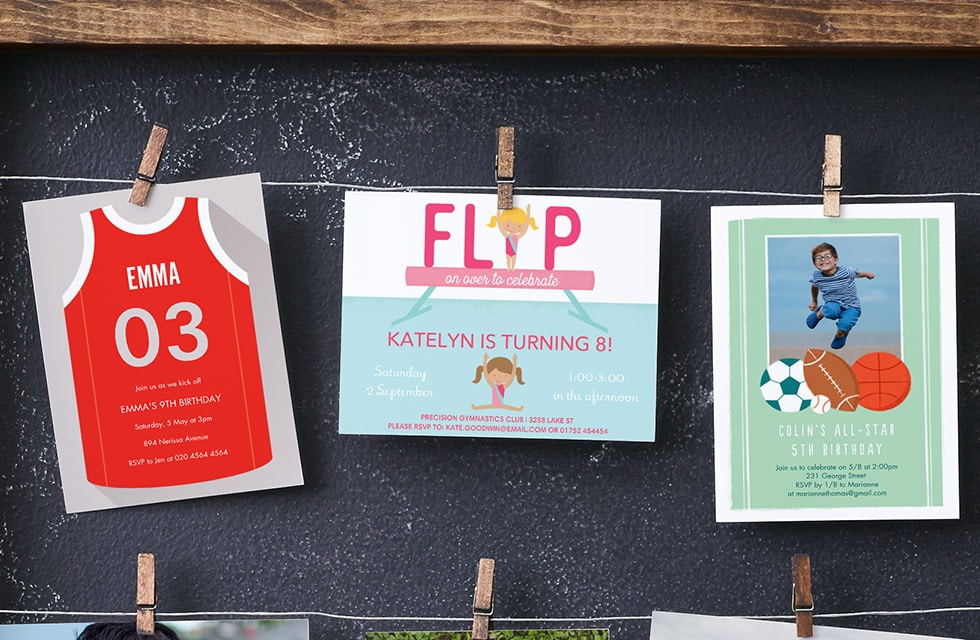 ---
9. Give your guests a taste of the hands-on fun to be had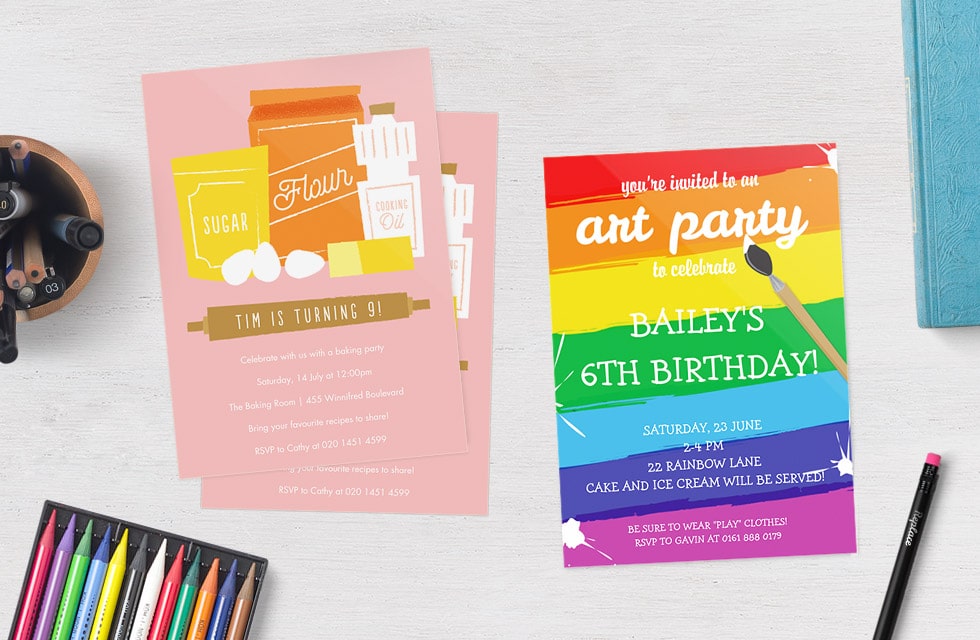 ---
10. You're guaranteed to have a TRUCKLOAD of fun with the colourful car invites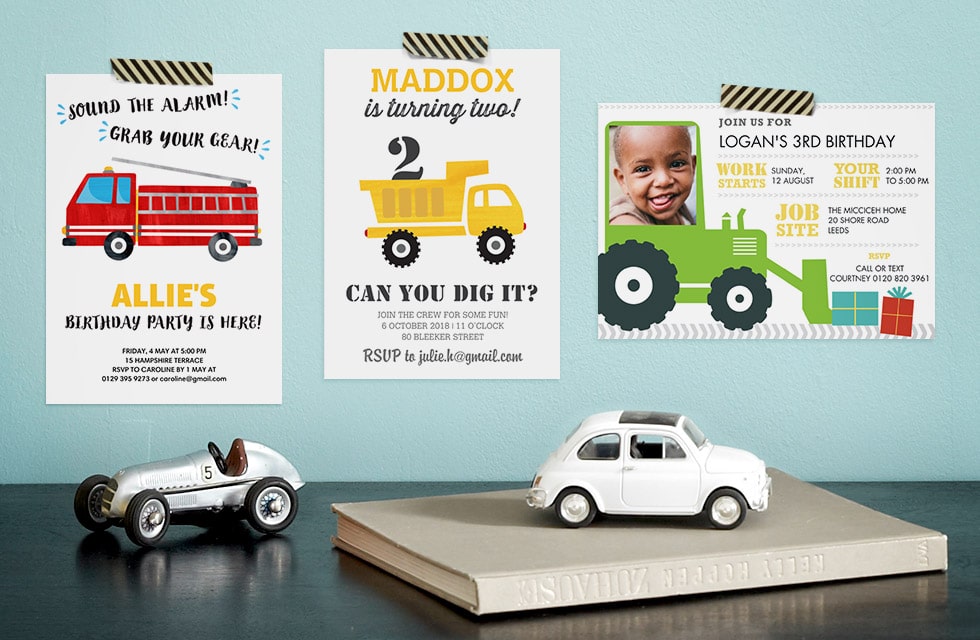 You can even create your Personalised Party Invitations on the Snapfish UK App! Follow our simple guide to get the mobile app know-how.
See a card you like? Shop our entire birthday invitation range.
Need help sending your Thank You's after the party? We've written a couple of posts that might help!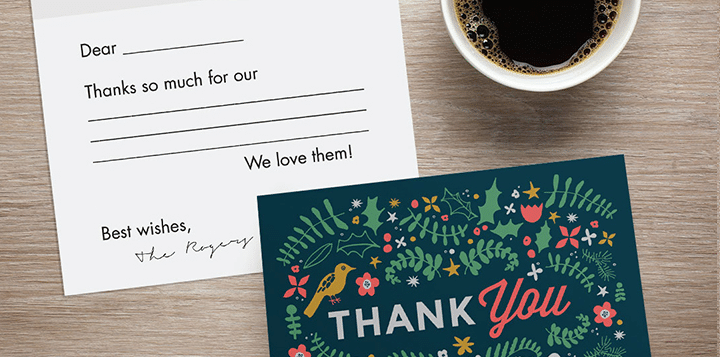 PS: You can order prints of all your birthday party photos, too! Shop more party fun: Birthday Invitations | Birthday Greeting Cards | Thank You Cards