By Michelle from WhatMummyThinks
I've always loved writing, whether I'm good at it or not, I find it quite therapeutic and this year I decided to turn my hand to writing a story photo book for Isabella's 3rd birthday. I had thought about it for a long time but only got around to doing something about it recently. Snapfish helped out and printed it for me so it looks and feels like a real book.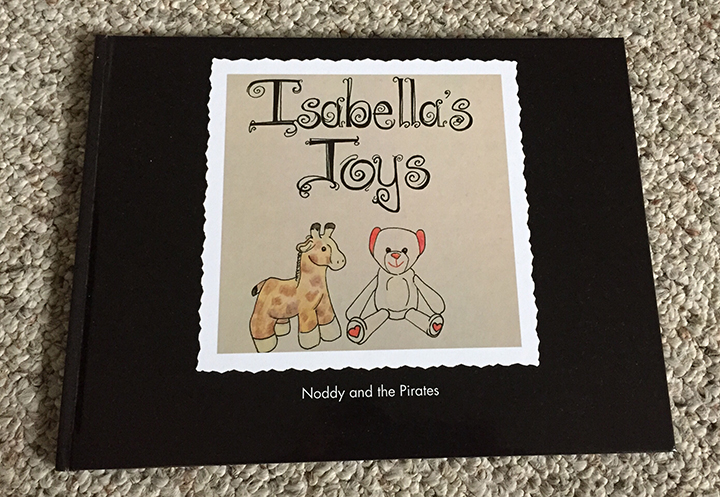 I wanted to write something that was personal and that Isabella would love so I decided to write about her own toys. She has a few special toys that she's really taken to since starting pre-school and so I thought it would be good to incorporate these as well as some old favourites. It's a story about Noddy the Giraffe and some unlikely pirate friends.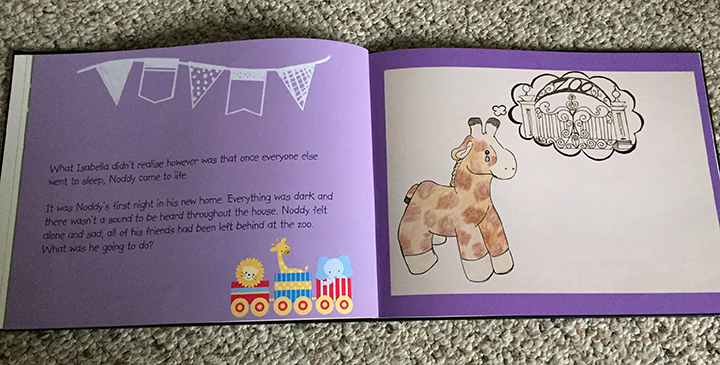 Once I had actually written the story, I asked a lovely friend of mine if she would draw a few pictures of the toys in question so that Isabella would be able to see the story was specifically for her. The images she created were lovely and really do add that extra special personal touch.
When I uploaded the text to Snapfish to create the story, I decided to use quite bright backgrounds from the many themes that are available to choose from. But what has really made this book come to life was the use of the embellishments which is a new function in the photo book section. This made it even easier to create a storybook feel.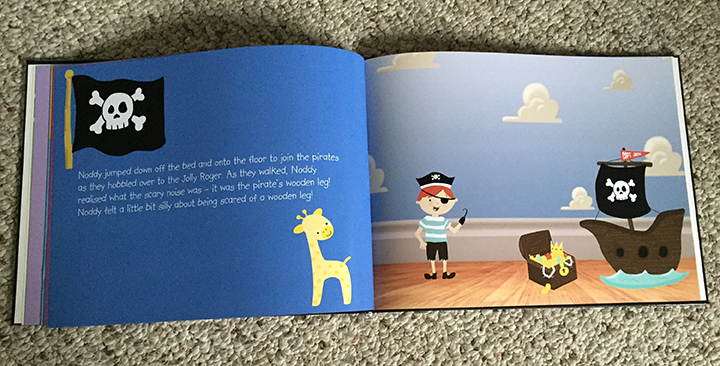 I have been really impressed with the way the book turned out. We've used Snapfish a lot for traditional photo books as well as other photo gifts but this has actually been my favourite project to date.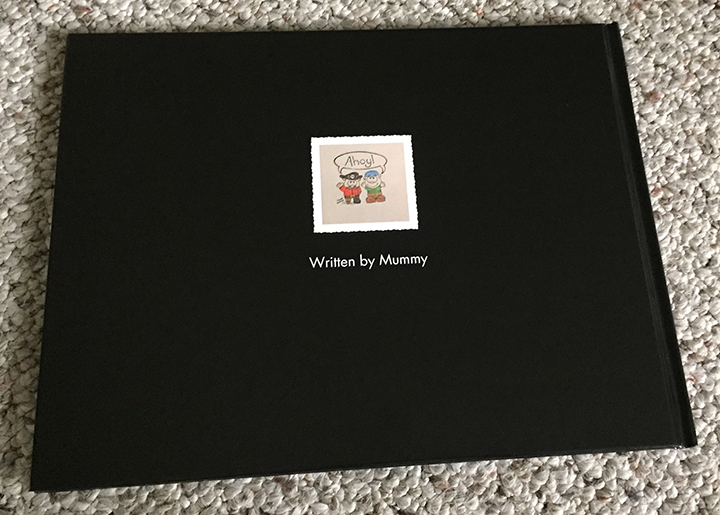 Creating a photo book is really easy, you simply upload your pictures to the site and you can either allow Snapfish to auto-create your book, or you can choose each individual page layout, design and colour. Being able to add text gives the photo book option more possibilities to be creative.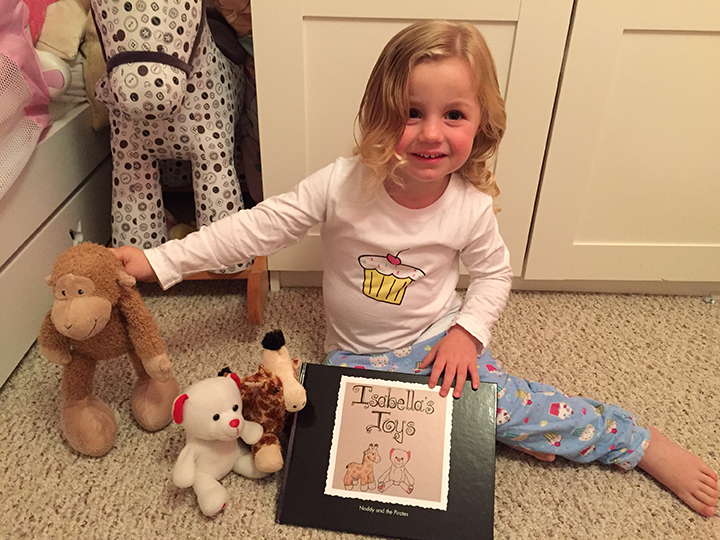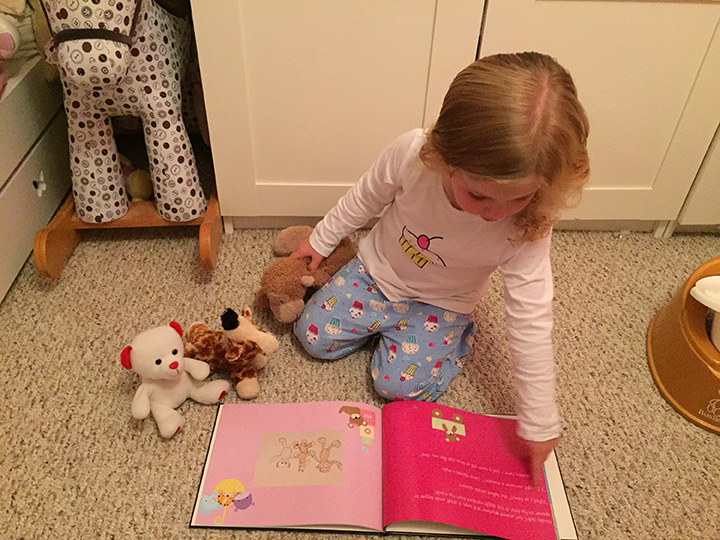 We love experimenting with Snapfish. Have you done any similar or other creative projects with photos? I'd love to hear about them if you have!