Wondering what type of Wall Art to choose to best show off your photos?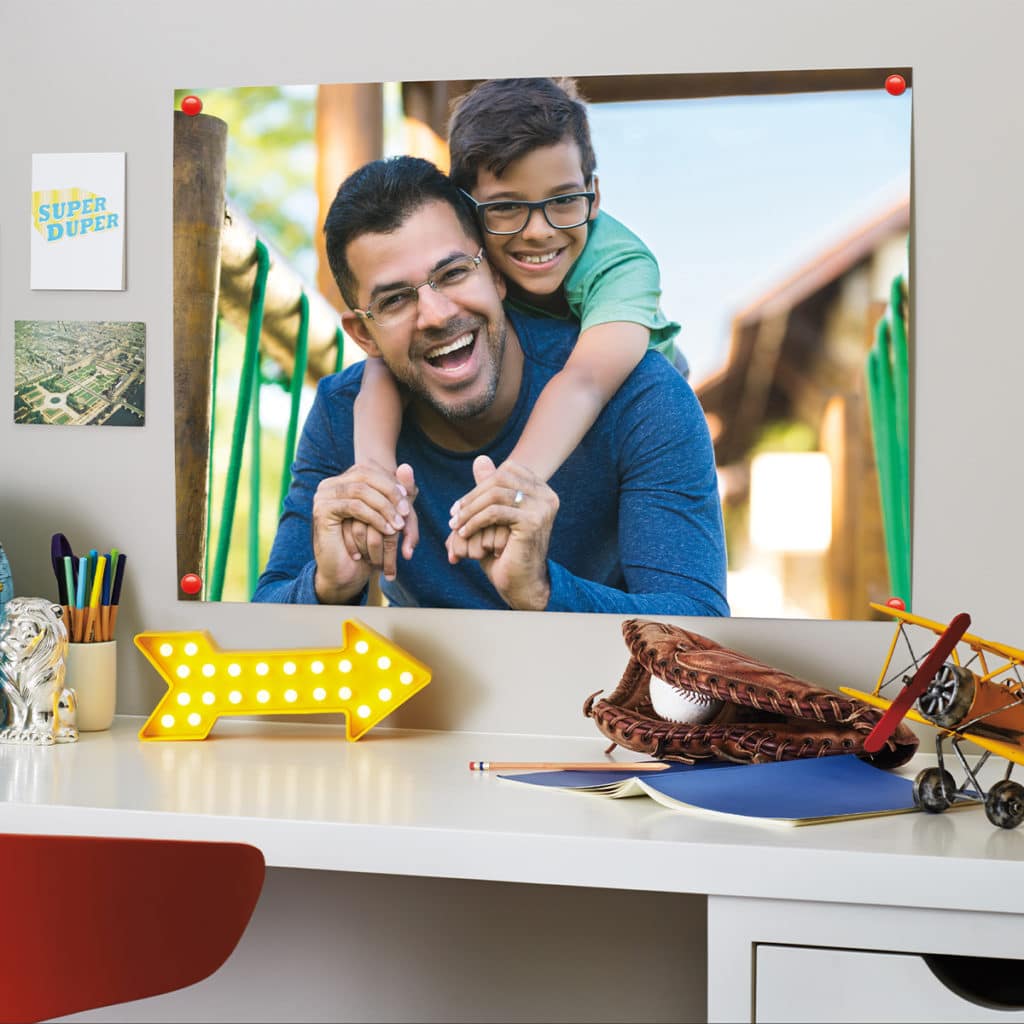 If you are like us, you're always looking for unique ways to display family photos and favourite memories. When it comes to wall art, Snapfish has you covered. We have a wide variety of sizes and styles to fit your space and budget. Read on to see what's right for your walls!
Wooden Photo Wall Panels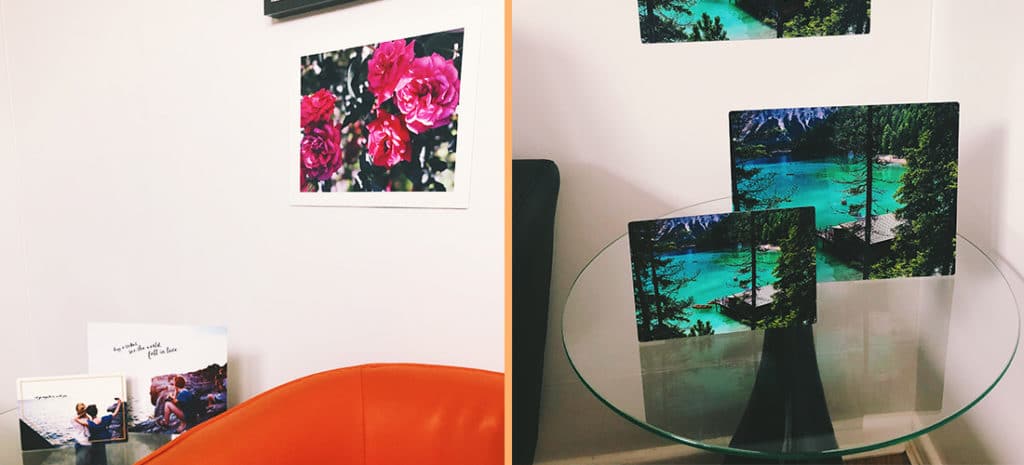 Add charm to any space with our wooden photo panels. Not only do we have our tried and tested tabletop photo panels, we also now have an 14×11" wall hung version. Our photo panel comes frame-free and ready to hang, with pre-drilled mounting holes on the back. Your photo is printed directly onto a medium density fibreboard (MDF) panel and can be displayed in portrait or landscape mode. We also apply a thin black border around the image to really make your photos pop! The UV-resistant, scratch-free coating gives your favourite photo a nice sheen on the walls.
When creating your photo panel, you have the option to create one with a statement photo or use a collage photo layout. You can really make it your own by adding text and embellishments in our project builder. Available in size 7×5″ (18x13cm), 10×8″ (25x20cm) and 14×11" (35x28cm).
Metal Photo Prints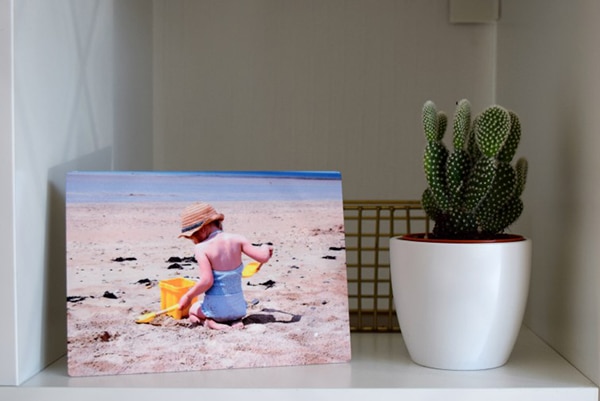 Your photos are sure to shine with our lightweight aluminium photo panels. Your photo is printed directly onto a high-quality coated surface with a gloss finish to make your photo stand out. The metal wall panel includes a wall-mount bracket which creates a free-floating effect and the metal tabletop prints have an easel back for tabletop display. The metal panel is 1.5mm thick and has smooth rounded corners for a more elegant feel. Metal photo prints be hung anywhere in the house, even bathrooms thanks to the rust resilient material.
Need some inspiration for your project? Try using multiple photos in a collage layout instead of one main image. For an extra wow factor, consider adding text and embellishments in the project builder! Available in size 14×11" (35x28cm) for your wall, or 7×5" (18x13cm) & 10×8" (20x25cm) for your tabletop.
Acrylic Photo Panel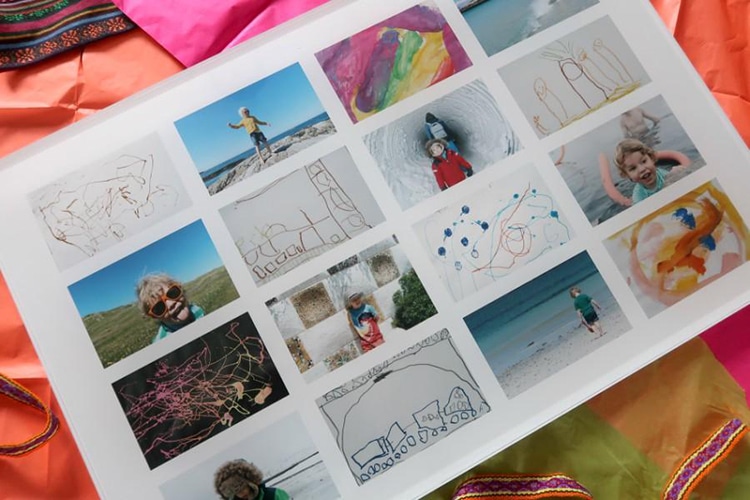 If you're looking for a more modern look, you can't go wrong with an acrylic photo print.
We have two acrylic panel options to choose from:
The 4 modern, pre-drilled 0.4" (1cm) chrome-finish hanging fixings float your glossy acrylic panel 1" from the wall for a very cool effect. Only available in size 10×10".
Your photo is mounted behind a 0.2" (0.5cm) acrylic plate letting your image to come life with enhanced depth and colour. Includes a wall-mount so it's ready to hang as soon as it's delivered! The acrylic photo print is available in sizes 12×8" (30x20cm), 18×12" (45x30cm), 24×16" (60x40cm) and 30×20" (60x40cm).
If you choose an acrylic print, rest-assured your image is fade-resistant and more durable than photo prints. You can use one statement photo or multiple for a collage layout. Don't forget to add text and embellishments in the project builder for extra personalisation!
Acrylic Photo Prints are available in wall and desktop options from sizes 6×4" (15x10cm) up to 30×20" (15x50cm).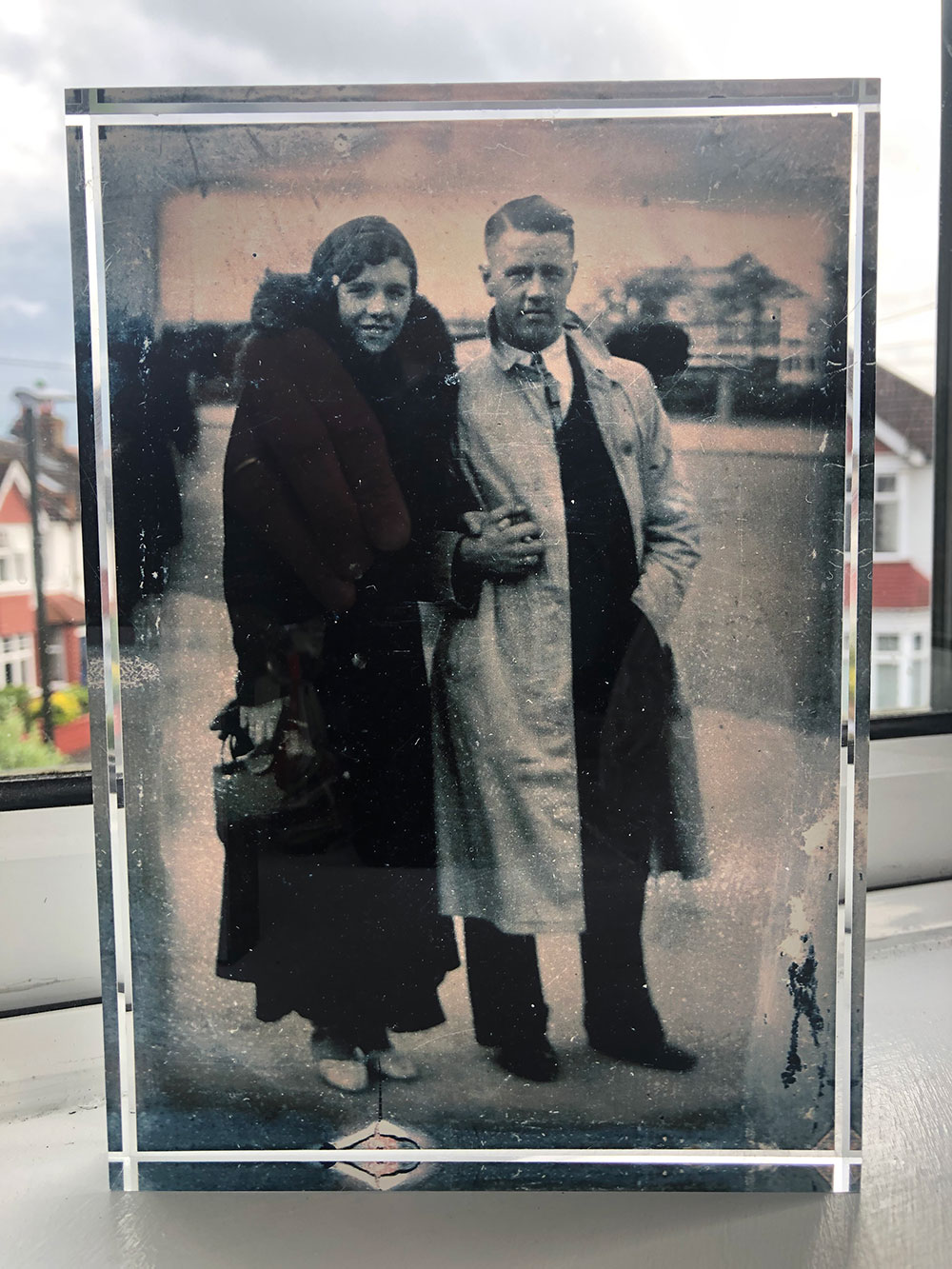 We also have A5 and A6 acrylic photo blocks for a modern tabletop display.
Premium Framed Print
Make a big impression with one of our newest products! Your photo is printed onto thick matt paper (250 gsm) and placed in a black frame made from responsibly-sourced wood. The 18×12″ Premium Framed Print comes with a 1.8" (4.5cm) wide premium white card mount for a real gallery-quality look. Your print is ready to hang with MDF backing, artist tape finish, and a premium hanging bracket. The clear styrene glazing provides extra protection for your photo. Go with a single or multiple photo layout, your choice! You can even add text and embellishments for a more personal touch. Only available in 18×12" (45x30cm) size.
We also sell standard photo prints, passport photos, wallet photos, retro prints, square prints, photo booth strips, large photo & poster sized options to allow you to frame your own memories.
Standard Framed Print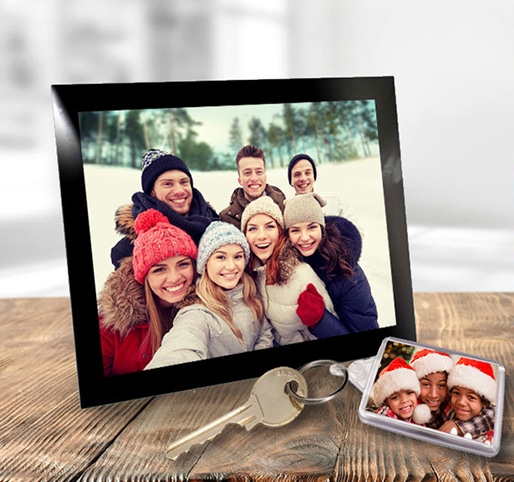 With our standard framed prints, your photo is printed onto matt paper and placed in a glass mount frame. The frame is made with safety glass, which is virtually unbreakable! The versatile frame also comes with an easel backing for easy tabletop display and a wall mount to hang. As with our other products, you can opt for a single or multiple photo layout, your choice! You can add text and embellishments to customise with your own unique style.
Standard Framed Prints are available in sizes 6×4" (15x10cm), 7×5" (18x13cm), and 10×8" (25x20cm).
Canvas Prints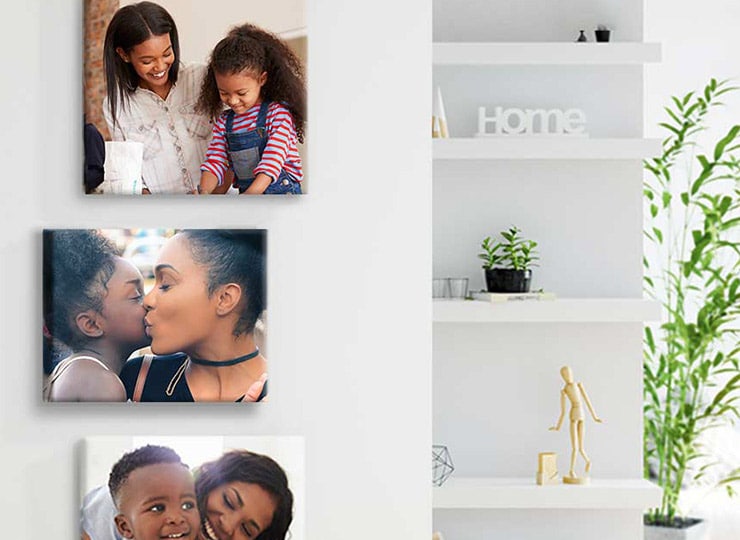 There's so much variety with our personalised Canvas Prints. We have a whole separate blog post for it in fact!
We offer two types of canvas prints, both constructed by hand in the UK. Premium canvas photo prints are printed on matt finish, premium satin canvas with a 1.5″ thick frame. Slim canvas photo prints are printed with a satin finish and wrapped around solid 0.7″ frame. Hanging kits are included with all our premium canvas prints, but not with our slim canvas prints.
We use a gallery-wrapping technique to secure the canvas to the frame and you can opt for a photo wrap or colour wrap. Colour Wrap features a black, grey, or white coloured edge and showcases your whole image on the front. Photo Wrap extends your image over each side of the canvas.
Canvas Prints are available in a wide range of shapes and sizes with slim canvas prints starting at 8×8" (20×20 cm) up to 30×20" (75×50 cm) and premium canvas prints starting at 10×8″ (25×20 cm) to 30×30″ (75×75 cm).
Panoramic Prints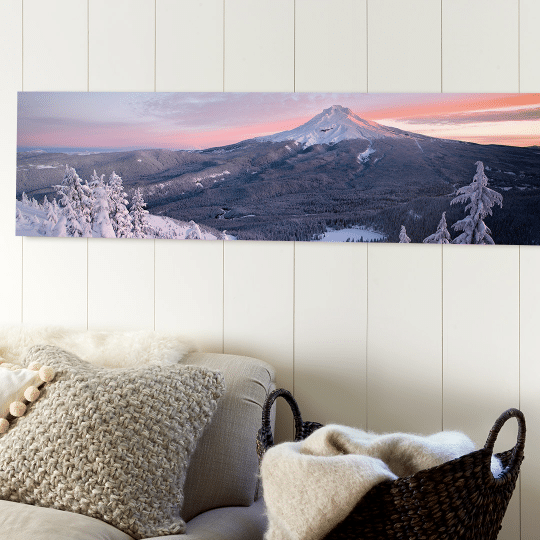 Do you have some amazing cityscape or landscape photos that need a special touch? Print them as panoramic photos! Available in sizes 14×4", 22×5", and 36×8". Choose from gloss or matt formats printed on quality, fade resistant paper. You don't need a fancy camera, as panoramic prints are perfect for camera phone photos too.
With so many different wall art options you can mix, match, and make something magical. Visit our blog for more inspiration and see how easy it is to turn your digital files into printed smiles.
Feeling inspired to create your own home decor? We love seeing what you make, so be sure to share your photos with us on social media! You can tag us using @snapfishuk on Instagram or Facebook with photos or use the hashtag #snapfishUK. Don't forget to follow us on YouTube, Twitter and Pinterest too!