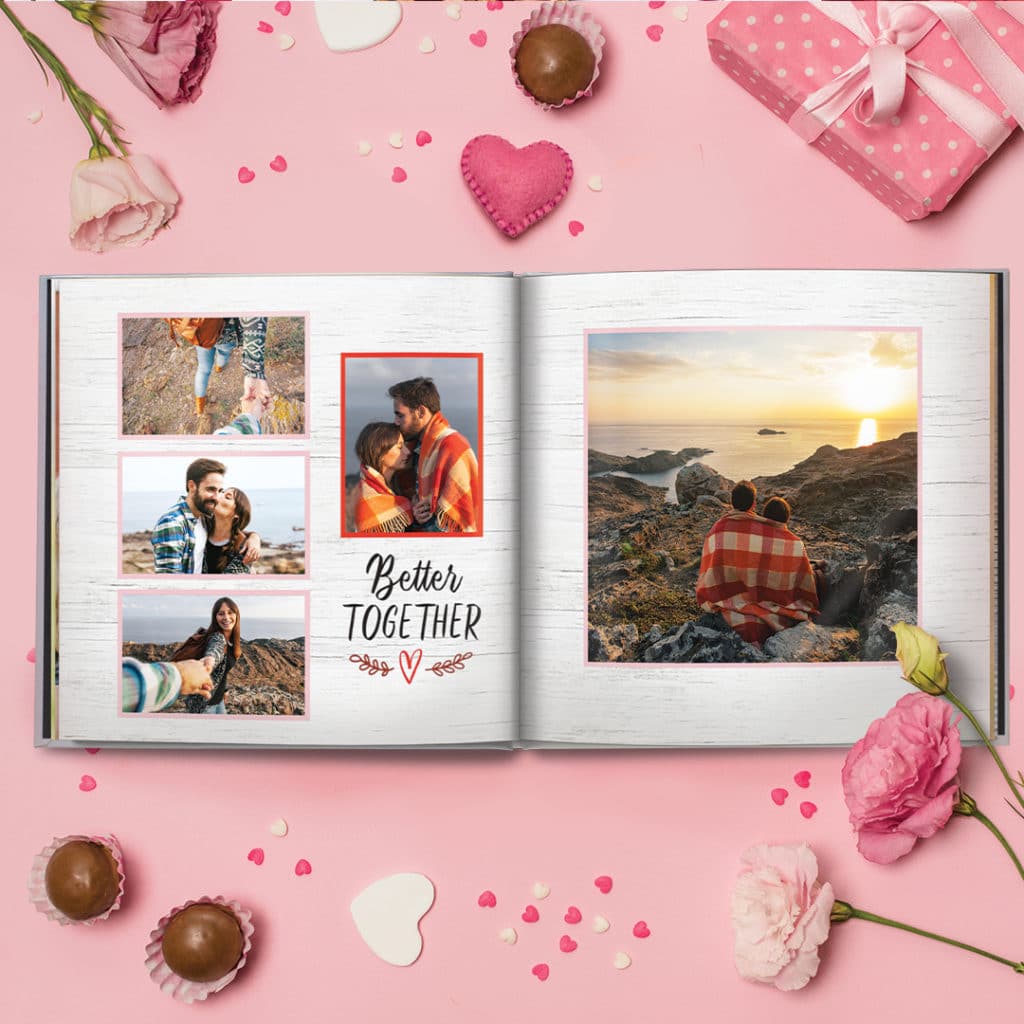 Who wouldn't love to receive a personalised gift on Valentine's Day? And what is more heartfelt than a story book of your life? Creating a photo book couldn't be simpler and to get you started, we've curated a list of the loveliest Valentine-themed photo book designs.
These 6 Valentine's photo book layout designs will make your special someone feel very special indeed. For the perfect finishing touch, don't forget to include a custom Valentine's Day card. Browse our favourite designs here.
1. Love story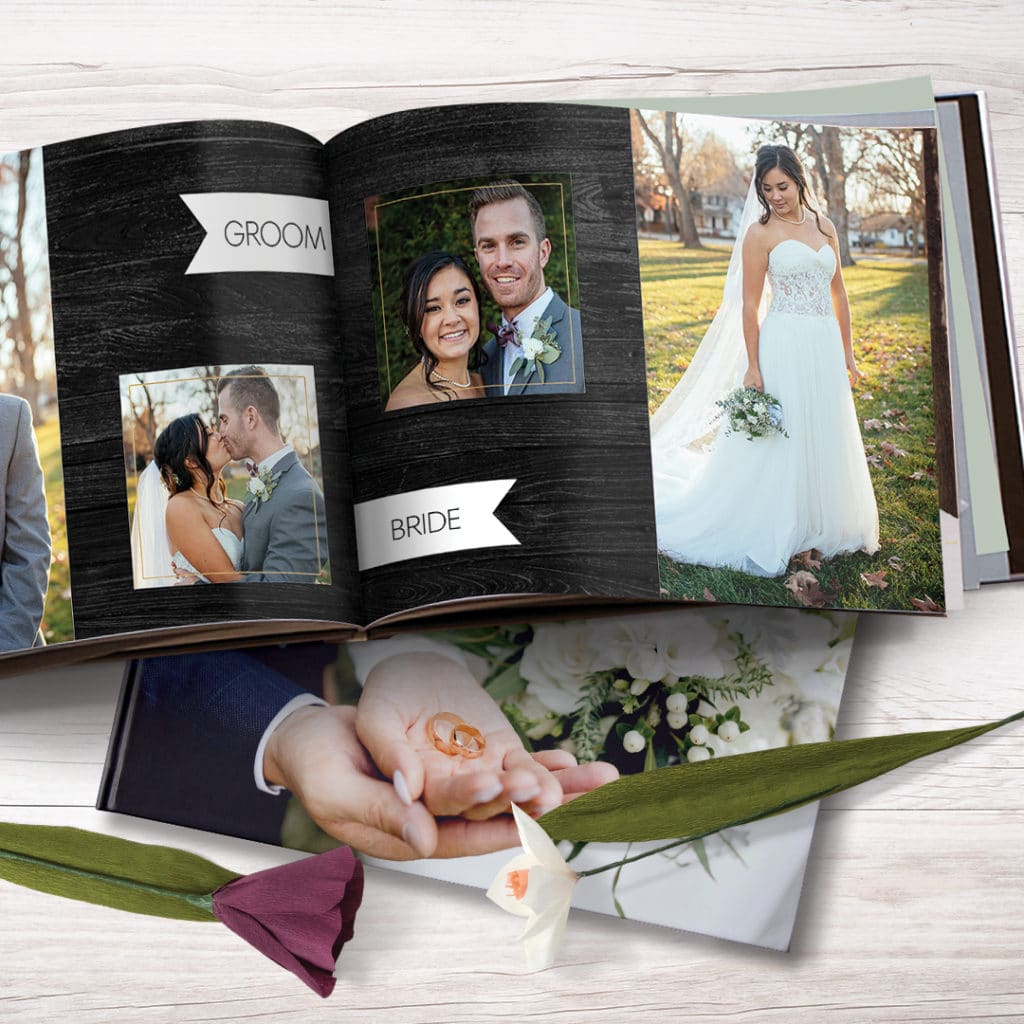 Tell a classic tale of romance with a simple layout and larger images. Create Love Story Photo Book.
2. Best year ever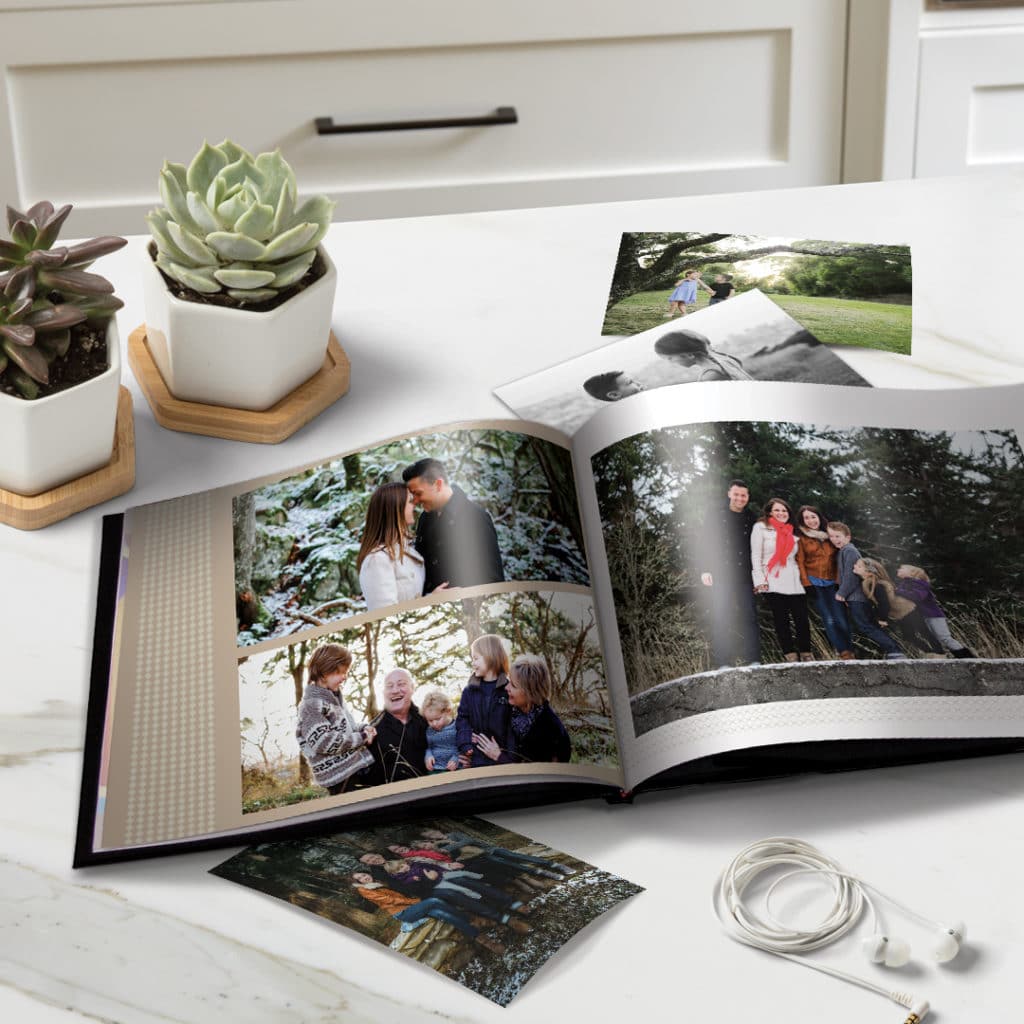 Put the past year into perspective by showing how much the family has grown and focusing on moments of joy. Create Best Year Ever Photo Book.
3. Highlights of the year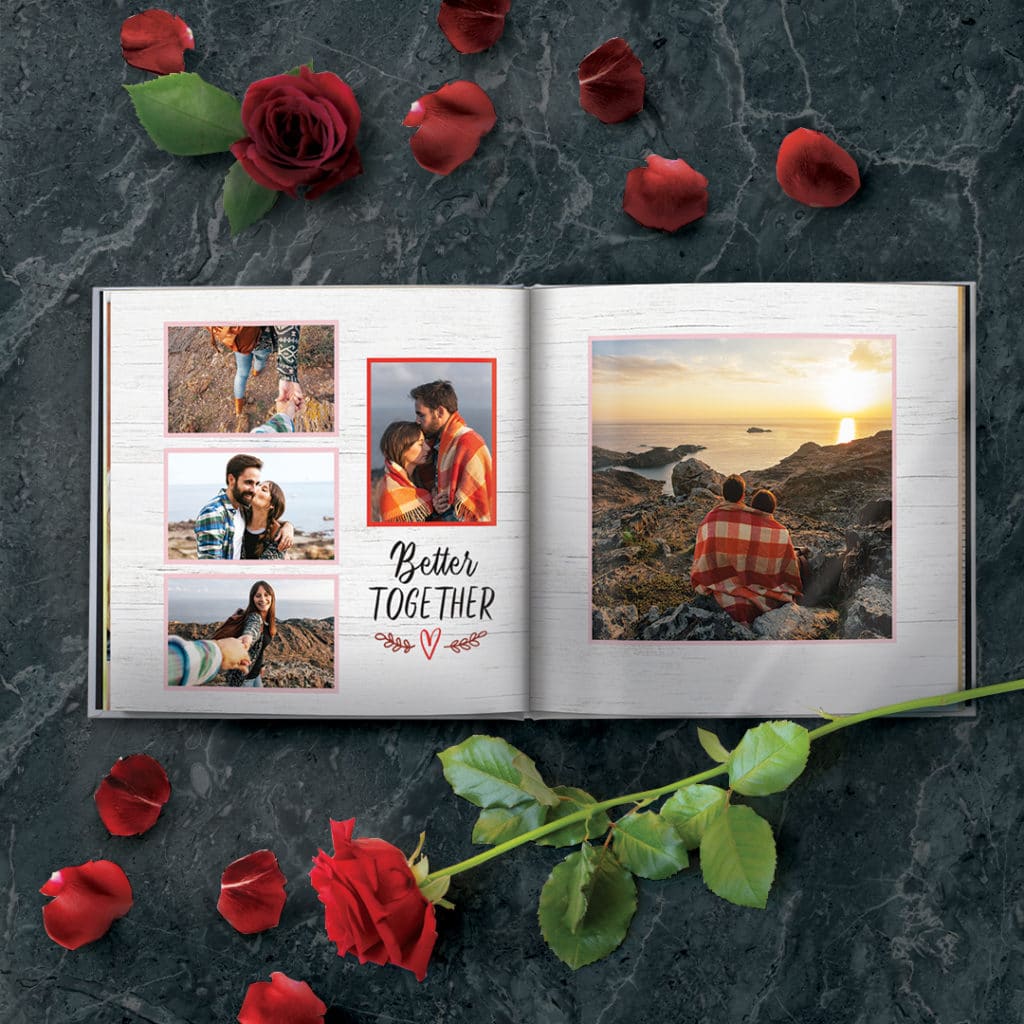 Pick your favourite photos and place them in an attractive and dynamic layout so you can look back with great fondness. Create Year of Memories Photo Book.
4. Fairytale engagement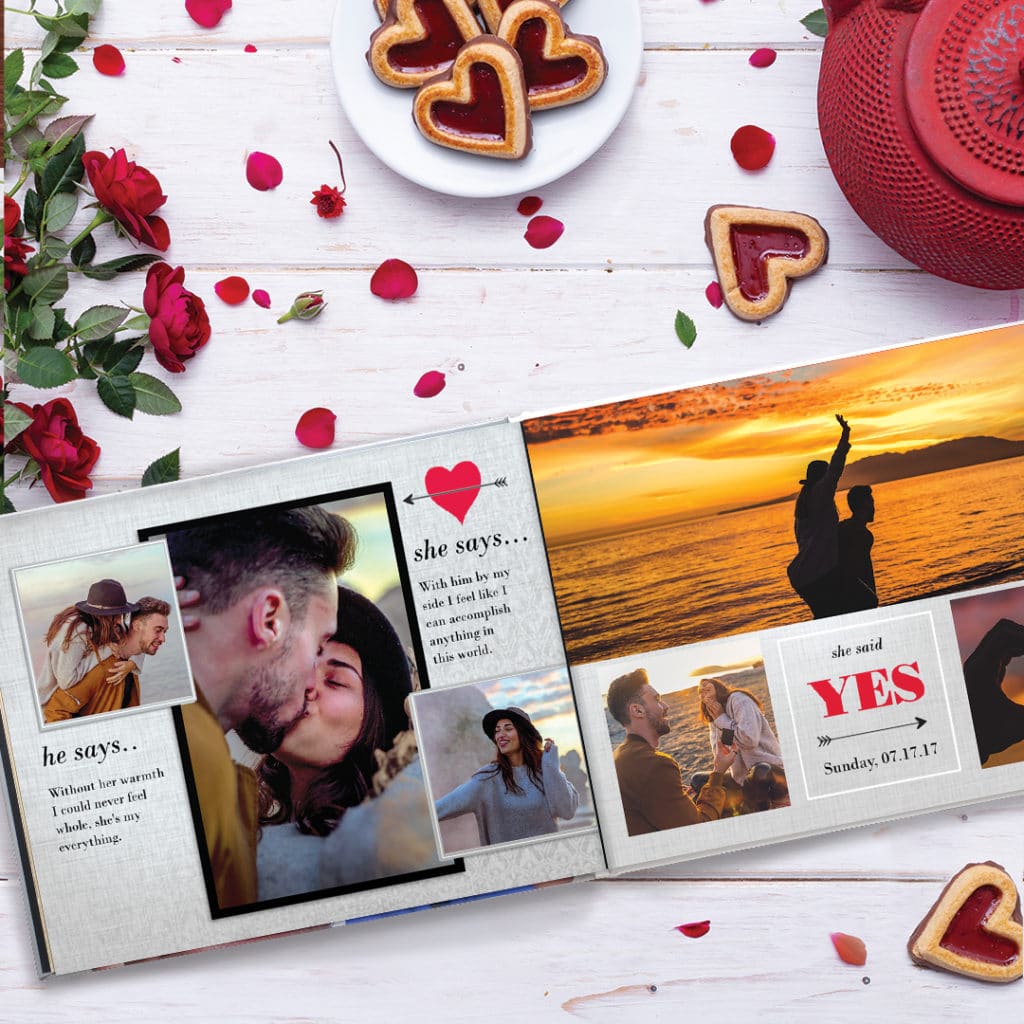 Mix up photo sizes and decorate the pages with cute embellishments (it's really easy!) for a gorgeous engagement keepsake. Create Engagement Photo Book.
5. Lovestruck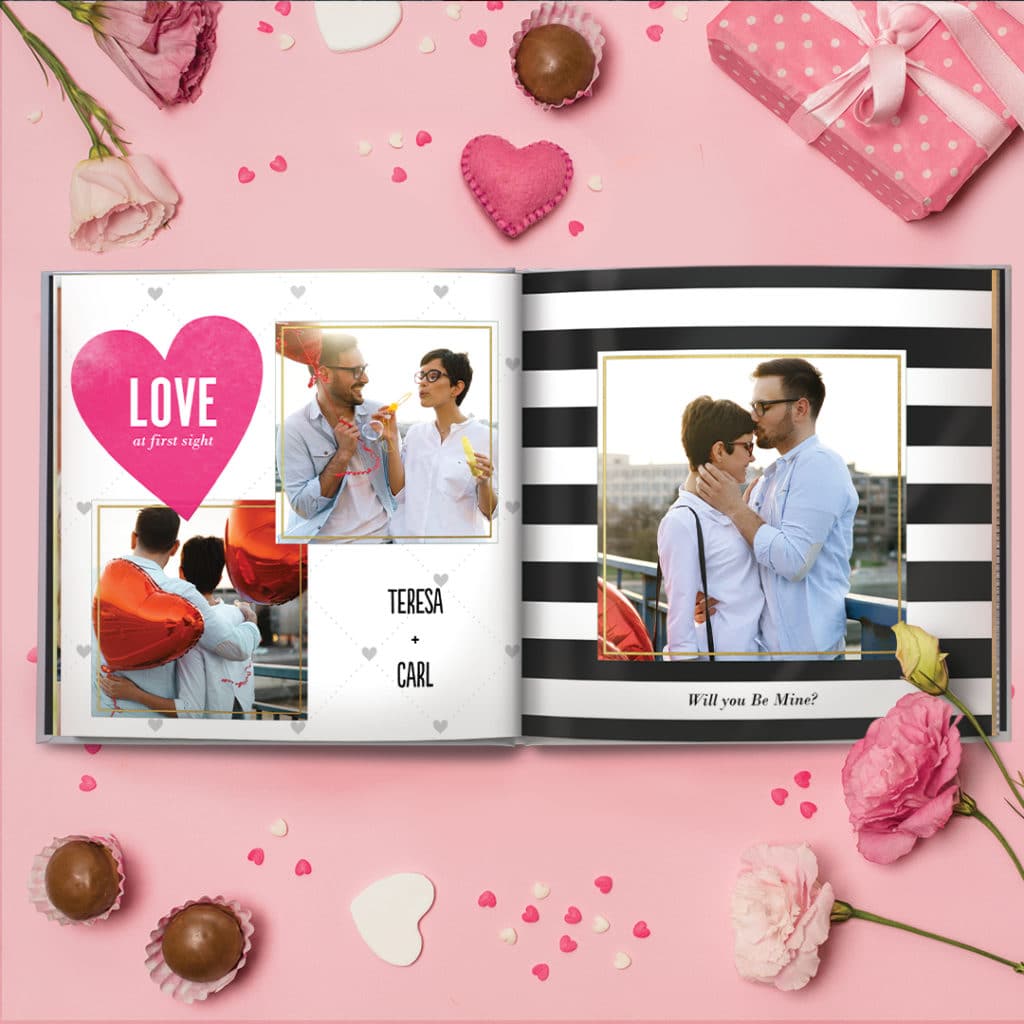 Capture the amour and lovey-dovey vibes with heart embellishments and adorable backgrounds. Create Lovestruck Photo Book.
6. Always & forever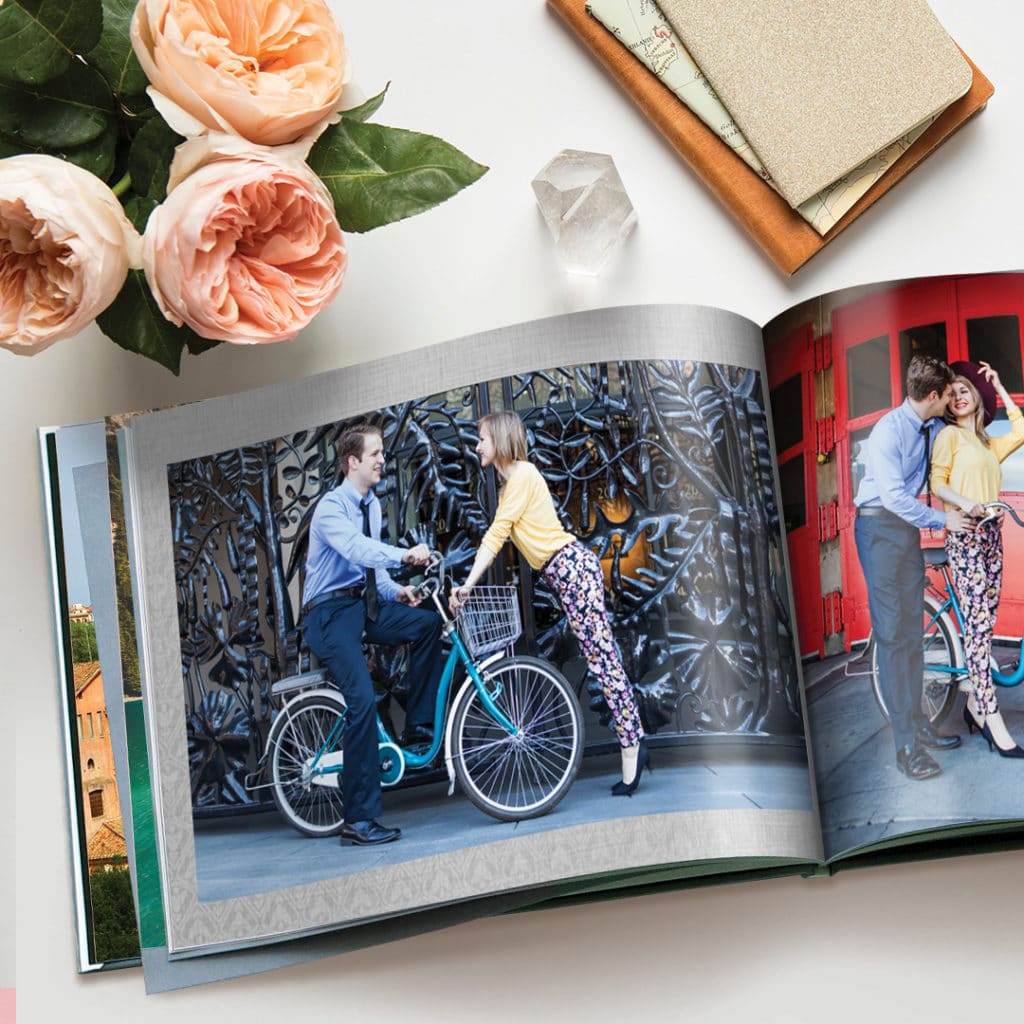 Go for a chic and timeless tribute to the big day with a mix of full-page photos and smaller sizes. Create Always & Forever Photo Book.
Photo Book Layout Tips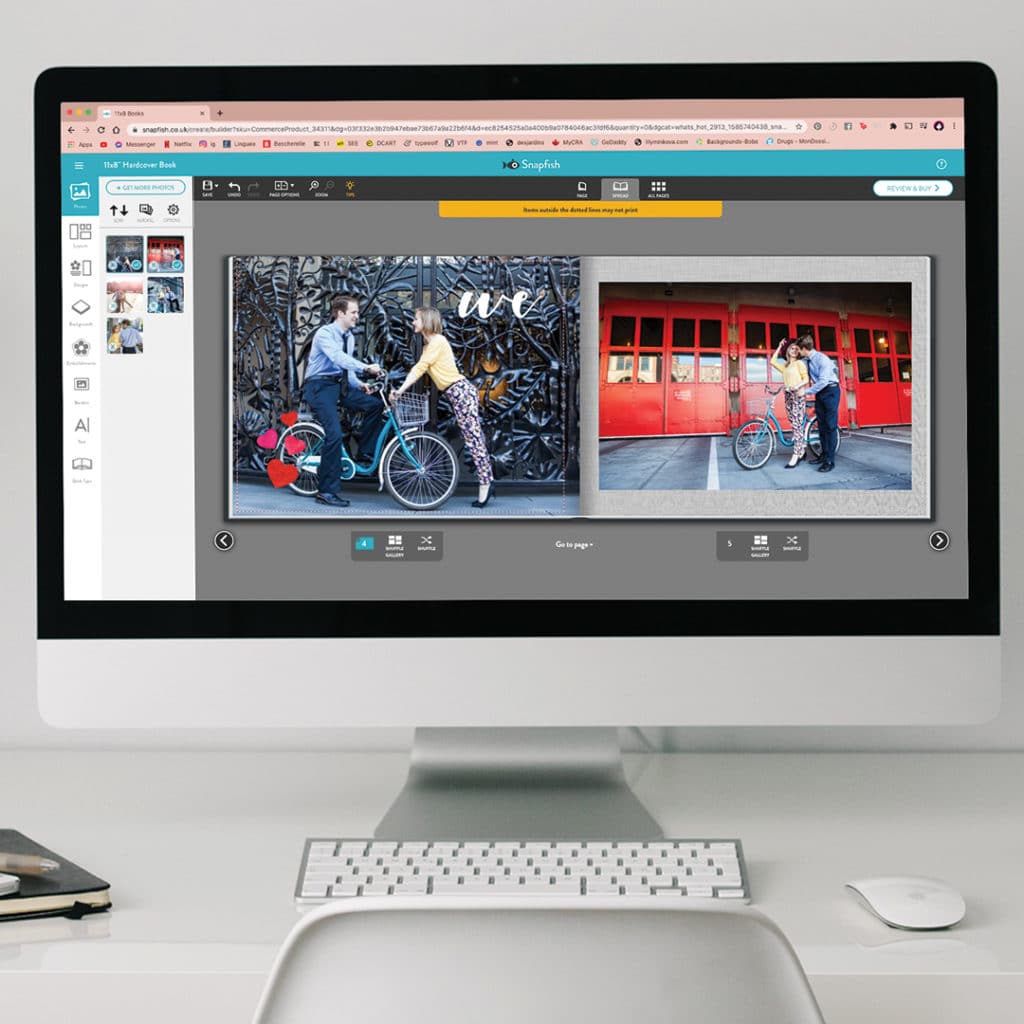 After selecting the theme of your photo book, the next step is to choose your photos. You might want to group suitable photos by specific events, like Christmas, birthday, children's activities, a family trip etc.

Thinking about how you want to showcase your photos helps you better understand how to lay them out and how many pages you might need and which photo layout designs work best.

Once you've chosen your photos, you can then arrange them chronographically by date, such as Christmas Eve, Christmas Day, Boxing Day and New Year's Eve etc and then use your photo book to tell a story that will help your memories stay alive for many years to come!

Don't overload your photo book pages. Give your pictures space to show themselves! Vary the size and orientation of the photos and add text to describe them. Give groups of connected photos a title, add dates and other memories to the text. Use the embellishment decorations and background colours to support the theme & design of your photo book, making is consistent in style.

Just make sure that you don't use backgrounds that are similar in colour to your photos, otherwise they will blend into the page.

Use the Autofill feature to add photos to the book in chronological order and play around with the Shuffle feature to see what automated page layouts our builder suggests. You can always undo the changes made. Save often and think about saving different versions if you are unsure of the end effect you want.

Add extra focus on key photos when you add our embellishments to your photo book pages.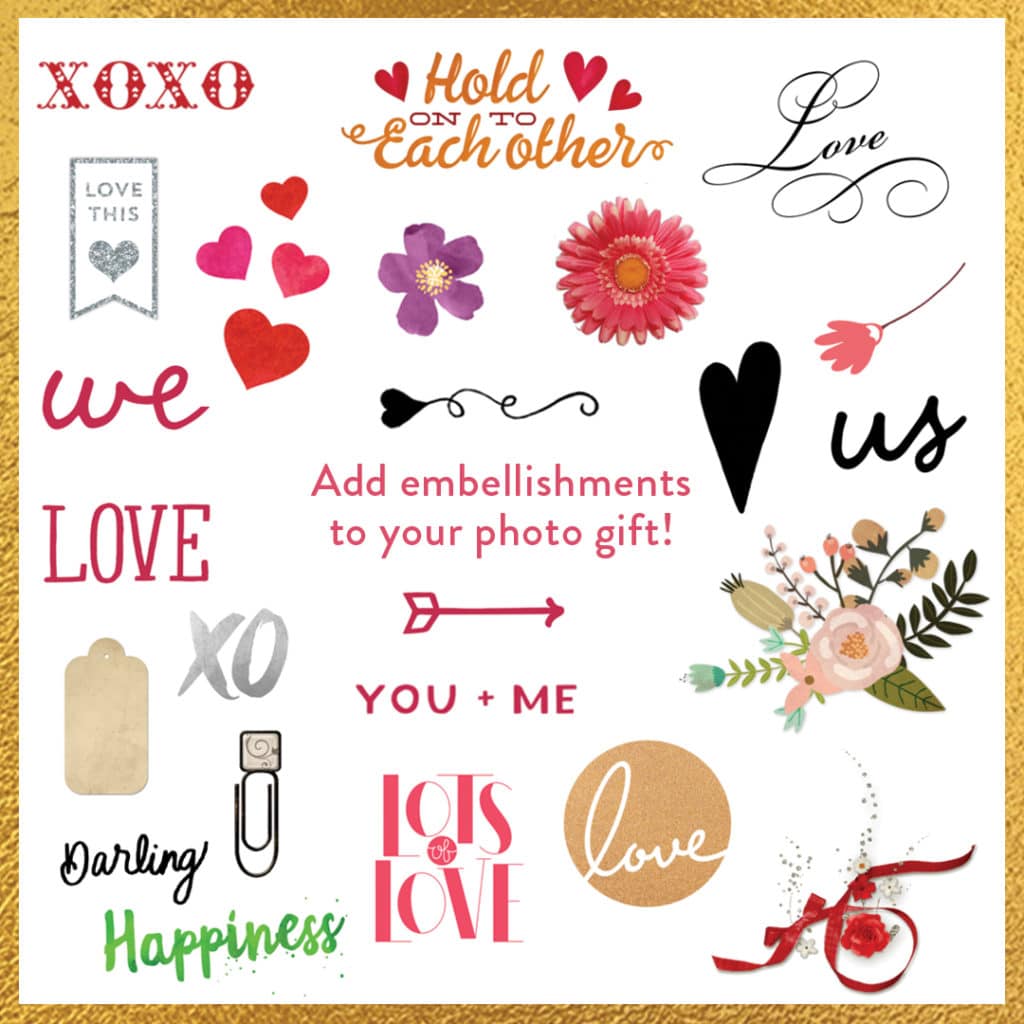 Whichever photo book layout you end up choosing, your Valentine's Day photo book gift is bound to go down in history.
Please share your photo books with us and remember to tag your creations on Facebook, Instagram or Pinterest with #snapfishUK or @snapfishuk