Irresistible DIY Photo Gift Ideas For Father's Day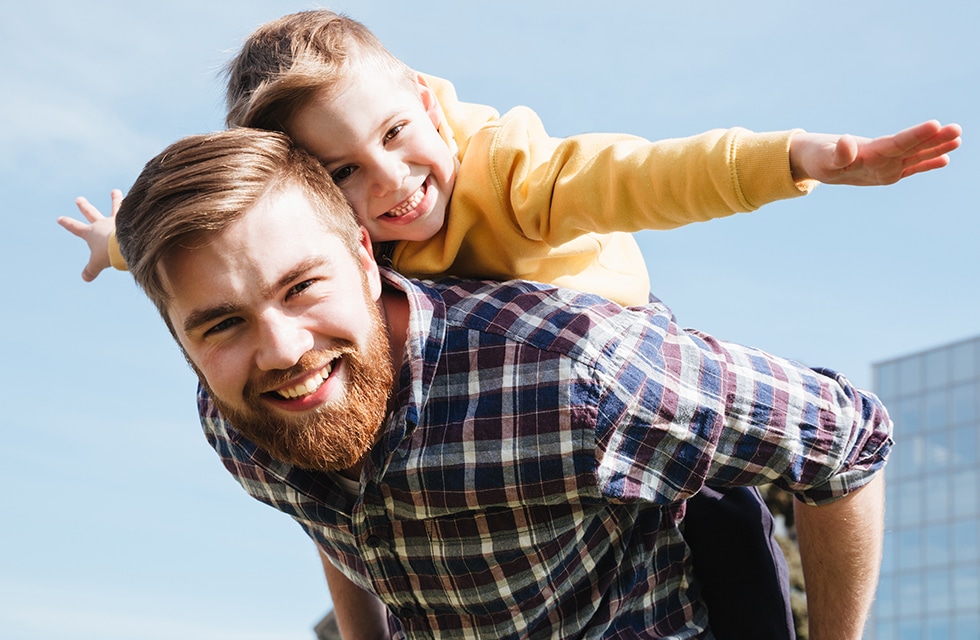 It's almost June so we've put together five of our favourite handmade Father's Day gift ideas to share with you. Whether you're a teacher, nursery team or a parent, there's an idea for everyone here! The kids will love making these gifts and cards themselves; and dads and grandfathers everywhere will totally enjoy receiving these #SnapfishHacks!
Handprint Happy Father's Day card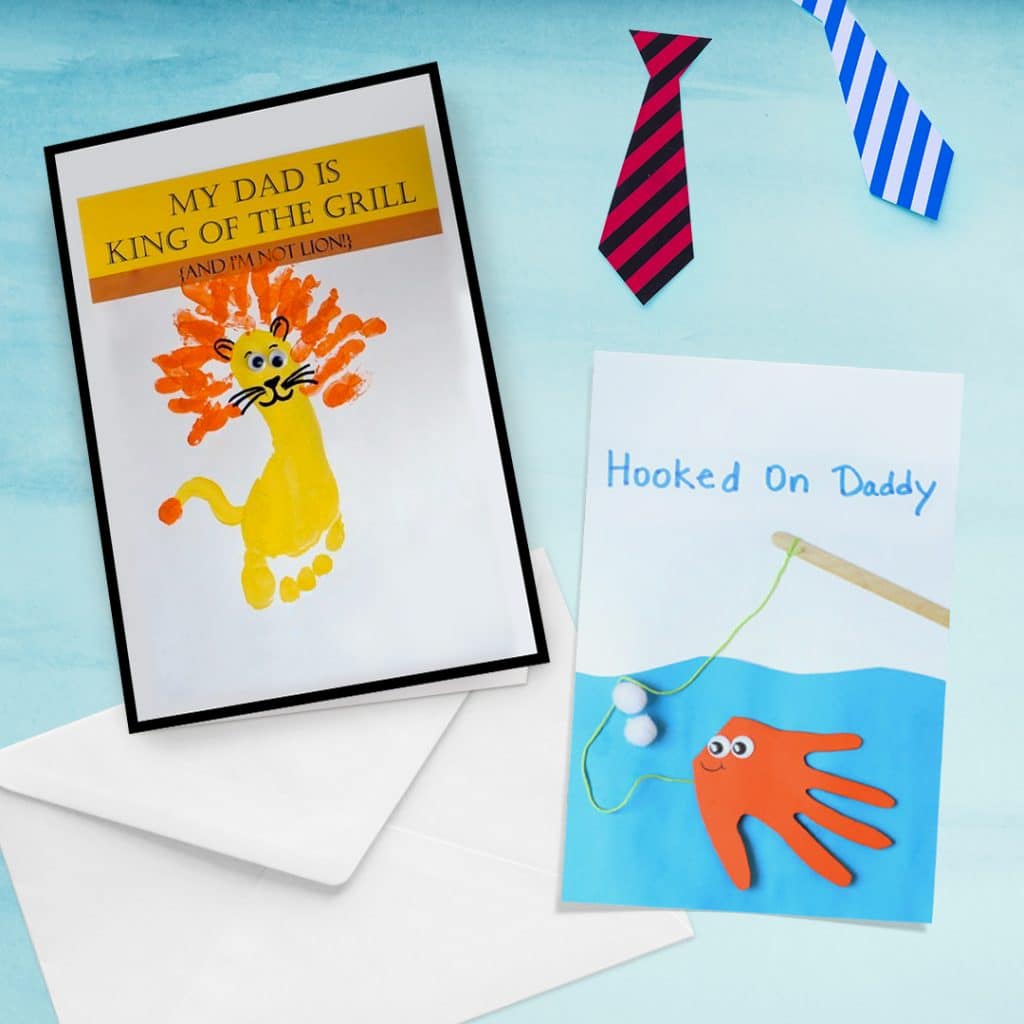 Design your own custom-made Father's Day card. You could create a lion using a footprint for the body and finger painting for the hair and tail that says, "My Dad is the King of the Jungle – and I'm not lion", or a handprint for a fish-themed card that says, "You've hooked me, Daddy". Have fun with the messy play and then Mum can scan or photograph the masterpiece and upload as a jpeg image onto a "Design Your Own" card template.
Heartfelt tabletop poetry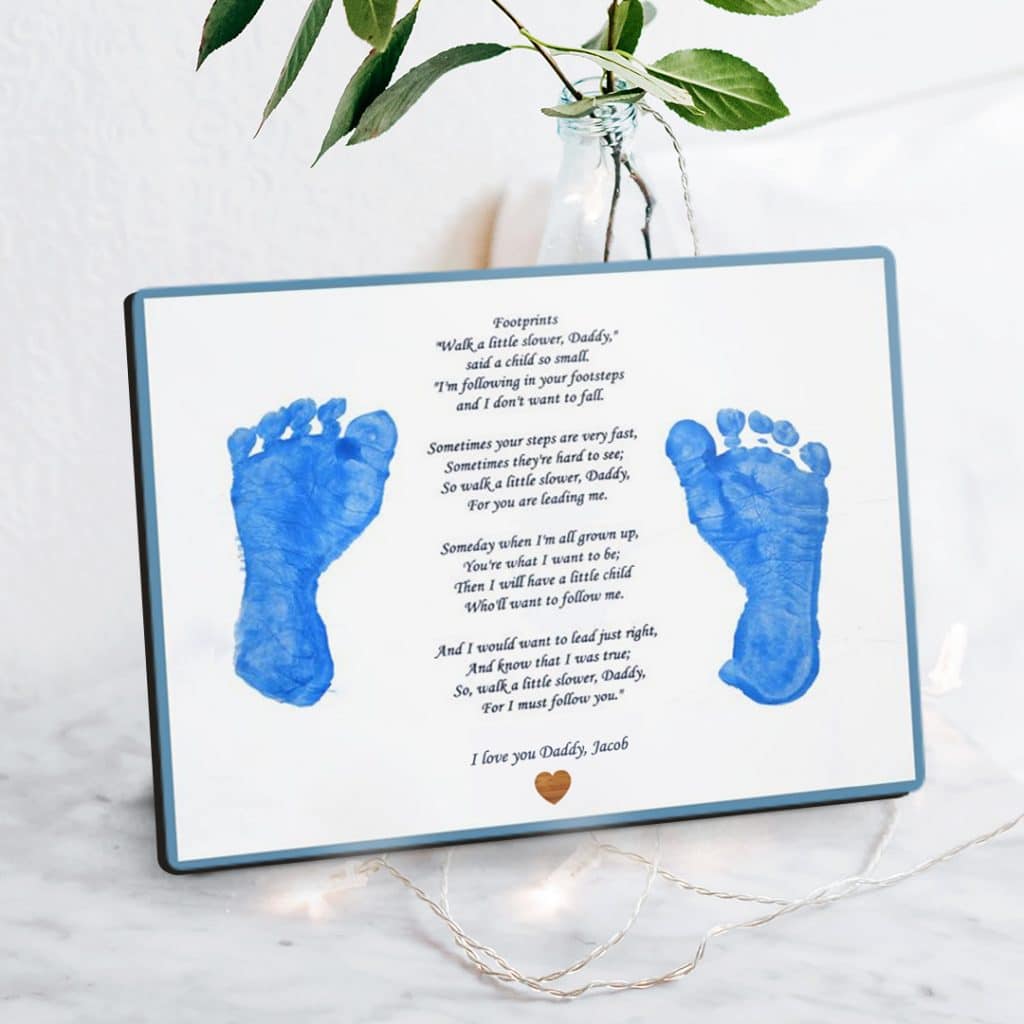 Scan a photo of baby's painted footprints and print onto a wall photo tile or wooden photo panel for the table-top, with a sentimental poem for Dad.
Fingerprint art for Dad's treasures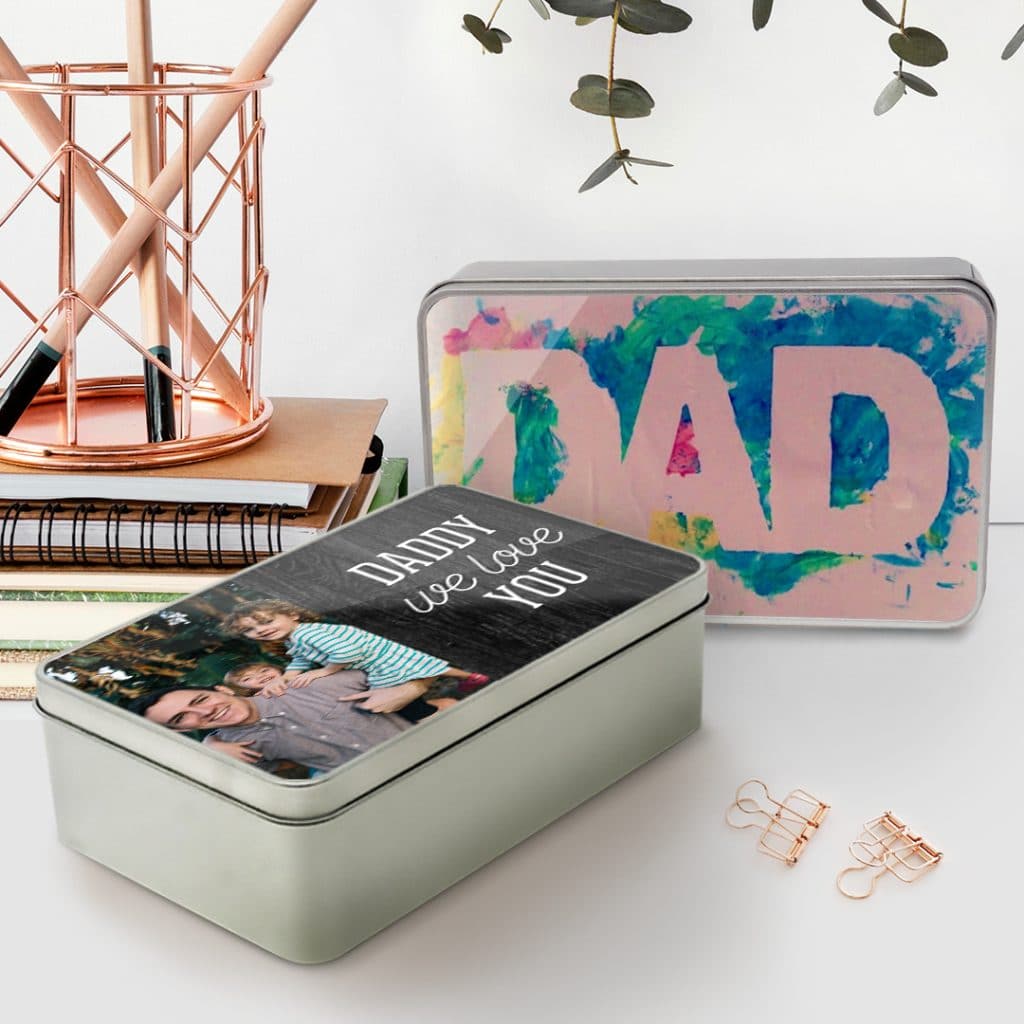 Have fun with messy play to create the painted background, photograph or scan and then upload as a jpeg. Then, in the Builder, create letter stencils, either as text (we love "Linotype Cutter") or using Embellishments (we love the letters in Basics > Alphabets). Dad will love these oh so unique keepsake tins.
Clay photo frame for free prints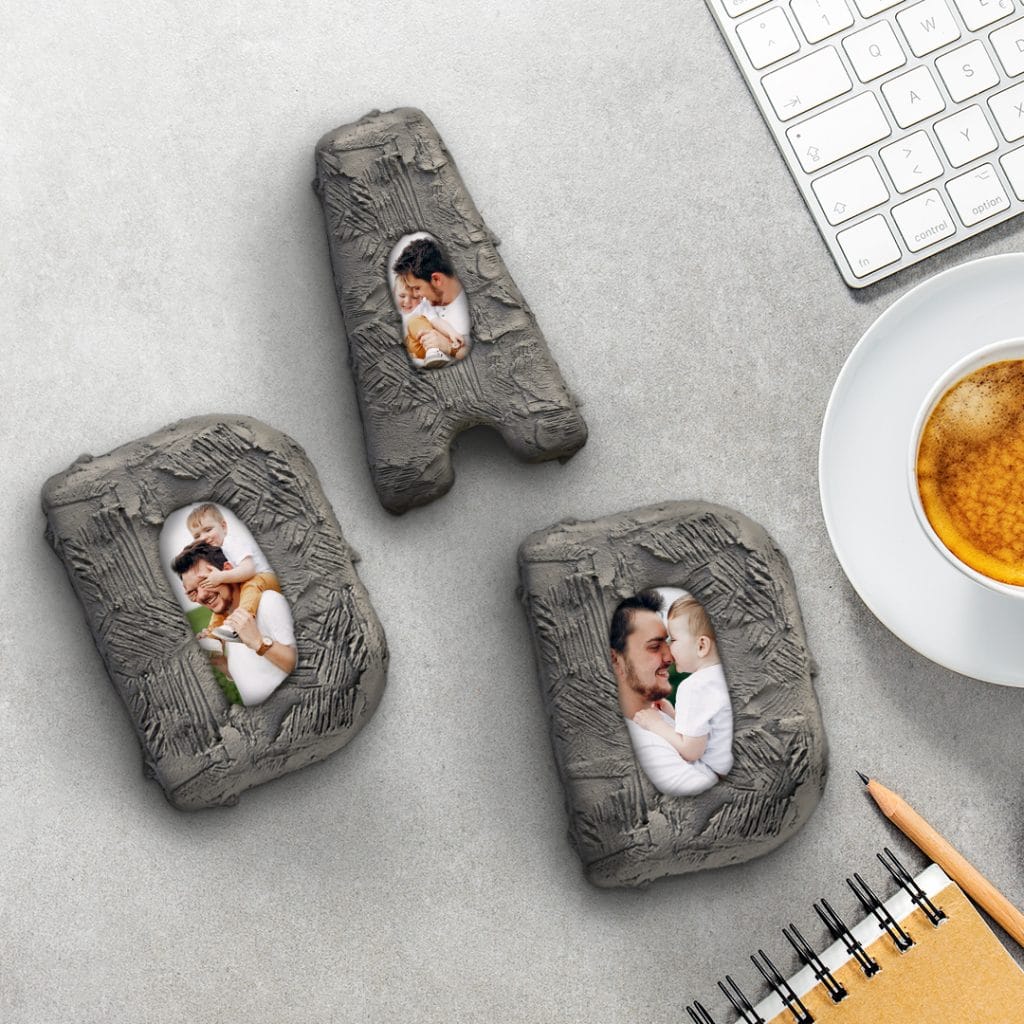 Make a homemade photo frame from clay, and frame one or two of the 50 free prints when you order your printed phone pictures through the Snapfish Photo App each month!
Citronella "man-dles"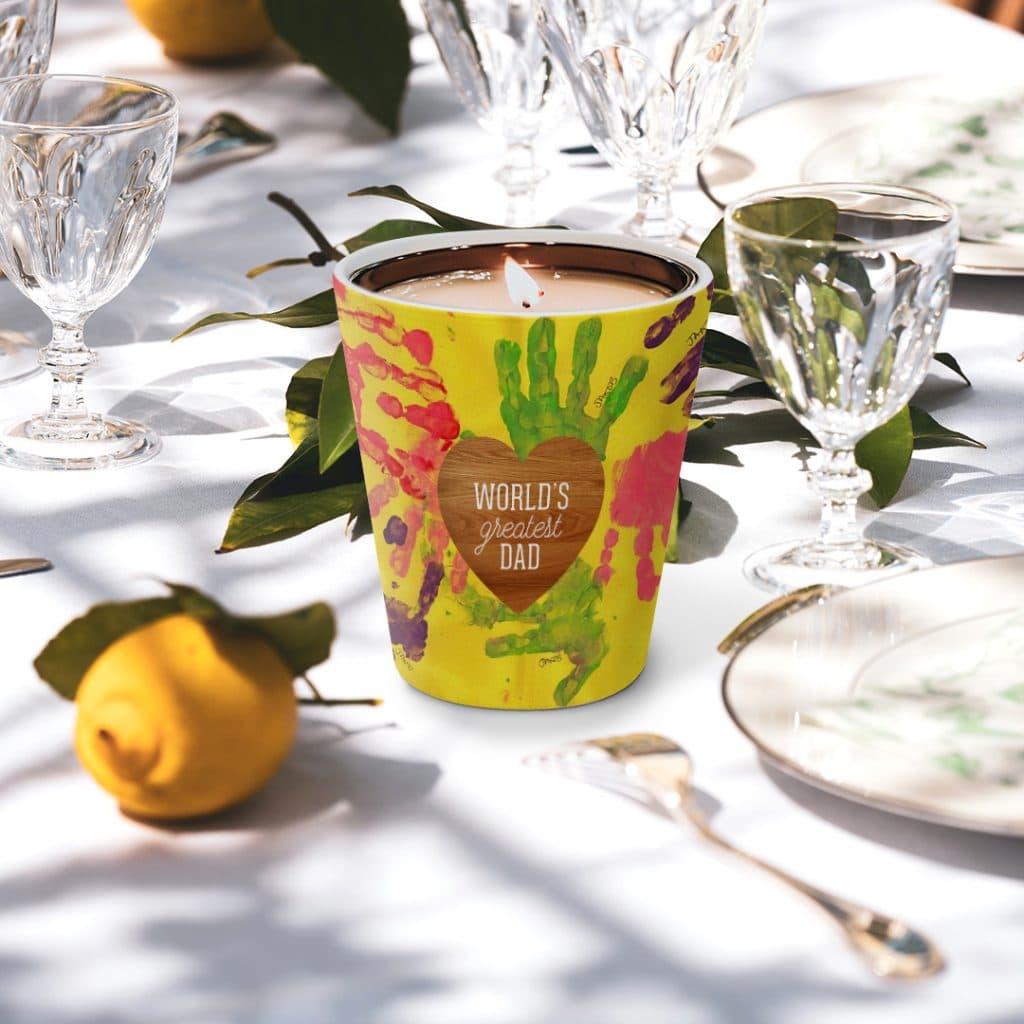 Create some outdoor citronella "man-dles" for the socially-distanced Father's Day gathering. Melt some old candles inside a personalised plant pot, designed with uploaded photos of your handprints, handwritten messages of love, or just your smiling faces. Remember to cover the plant pot hole with tape or foil first, glue the wick to the bottom of the pot and wrap the top end around a pencil so it will stand up straight. Fill the pot up with liquid wax and then add the citronella oil. You will probably need about 15-20 drops for this size of candle. Then let the wax harden and cut the end of your wick.
What did you create for Father's Day? Please share your #SnapfishHacks with us. Tag us with @snapfishUK and #snapfishuk when you share your photos on Instagram, Pinterest and Facebook. You can watch some of our How To tutorials on YouTube, as well!