Make the Most of our Luckiest Embellishments for St. Patrick's Day Gifts.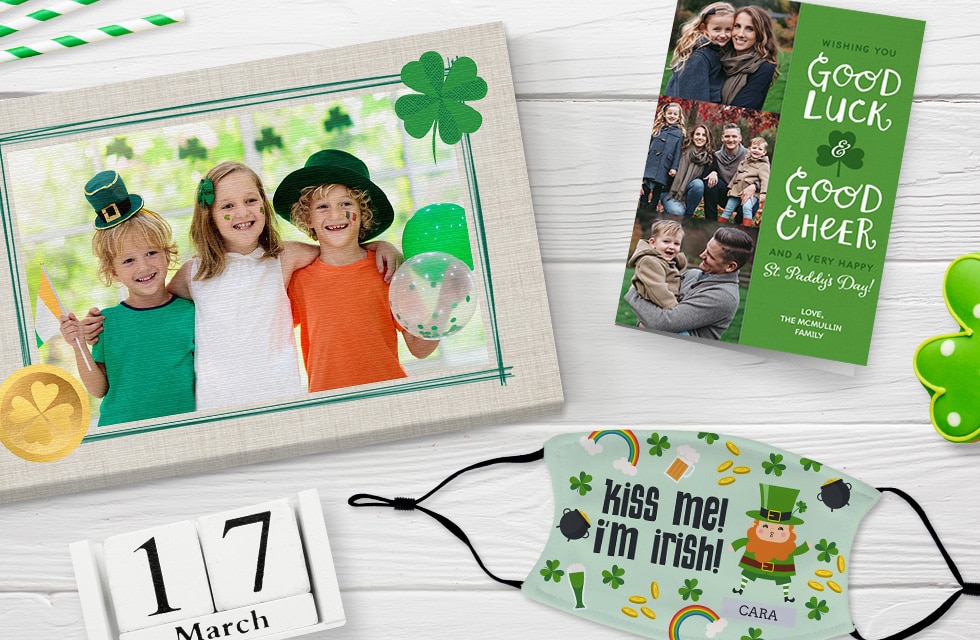 This St. Patrick's Day, create fun photo gifts when you embellish your custom creations with our luck-inspired clip art.
Start with one of our many 'Premade Layouts' (which are simple to amend and customise.) You will find them in the left hand side navigation.
For example, we chose the 'Botanical Family Collage Canvas' template, deleted the middle 'Family' embellishments and dragged over our favourite luck-themed embellishments.
It's also easy to create your own designs. Either select 'Design Your Own', or choose our 'Premade Layouts', and delete the unwanted elements. Browse our selection of embellishments to drag into your own design or re-arrange the design elements yourself (or use our clever 'Shuffle' feature found at the top right of the screen).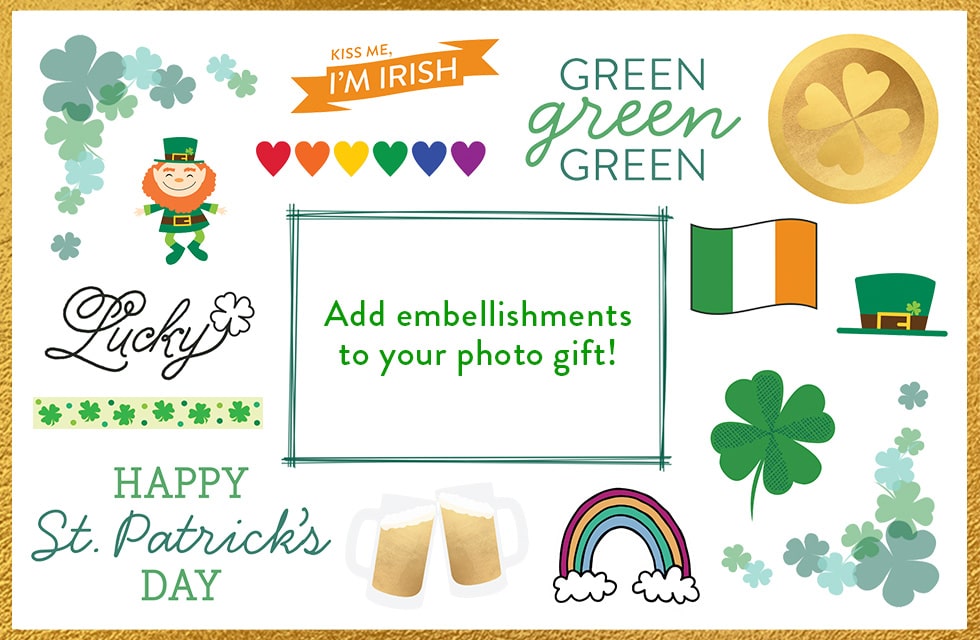 How to find the luckiest embellishments
Type the words "luck" or "lucky" into the builder search box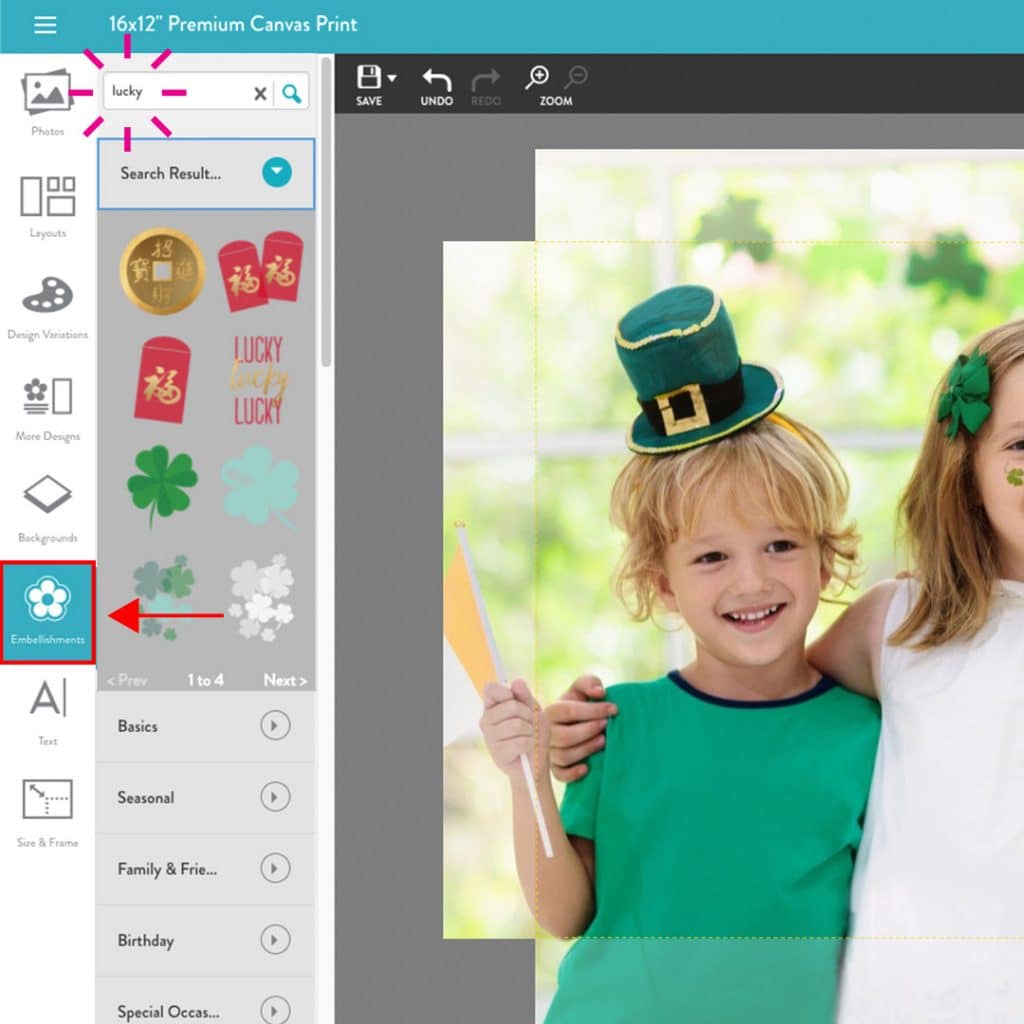 Type the word "rainbow" into the builder search box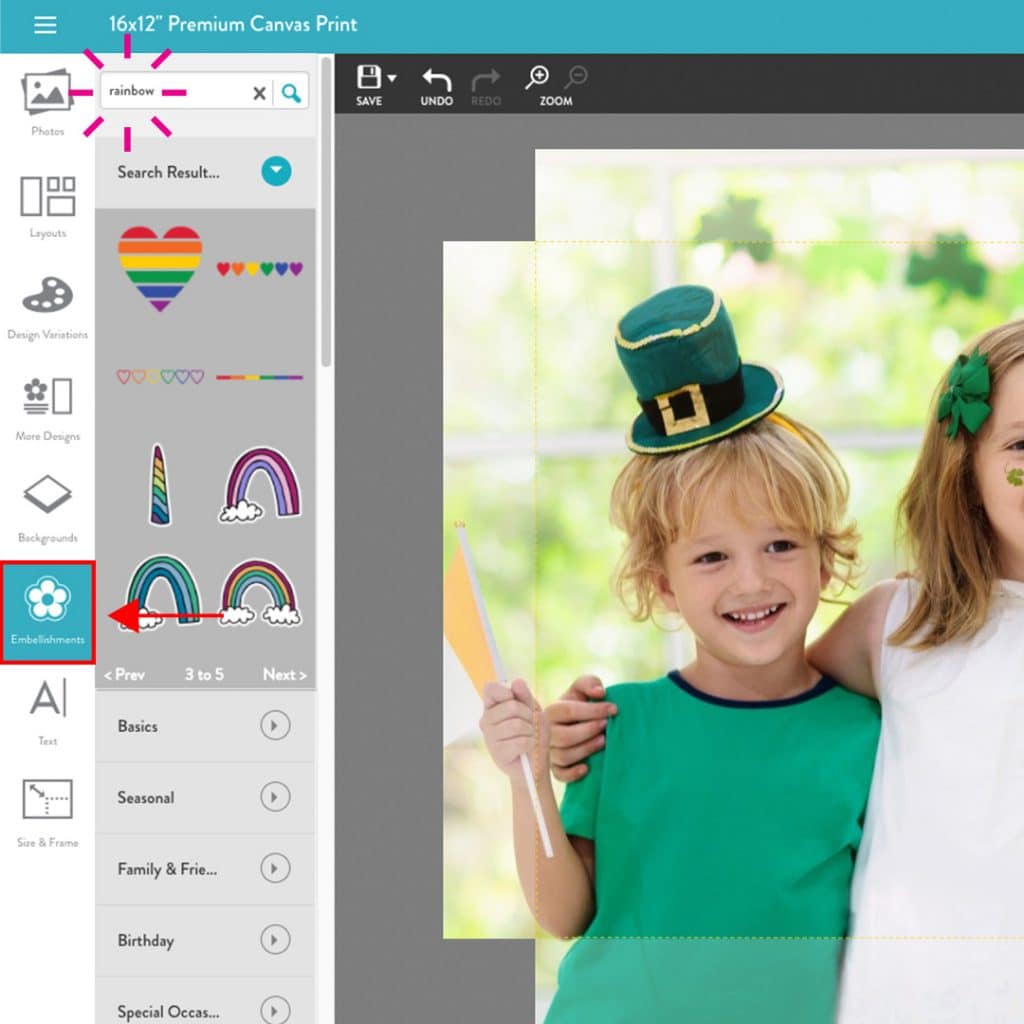 Look under Special Occasions > St. Patrick's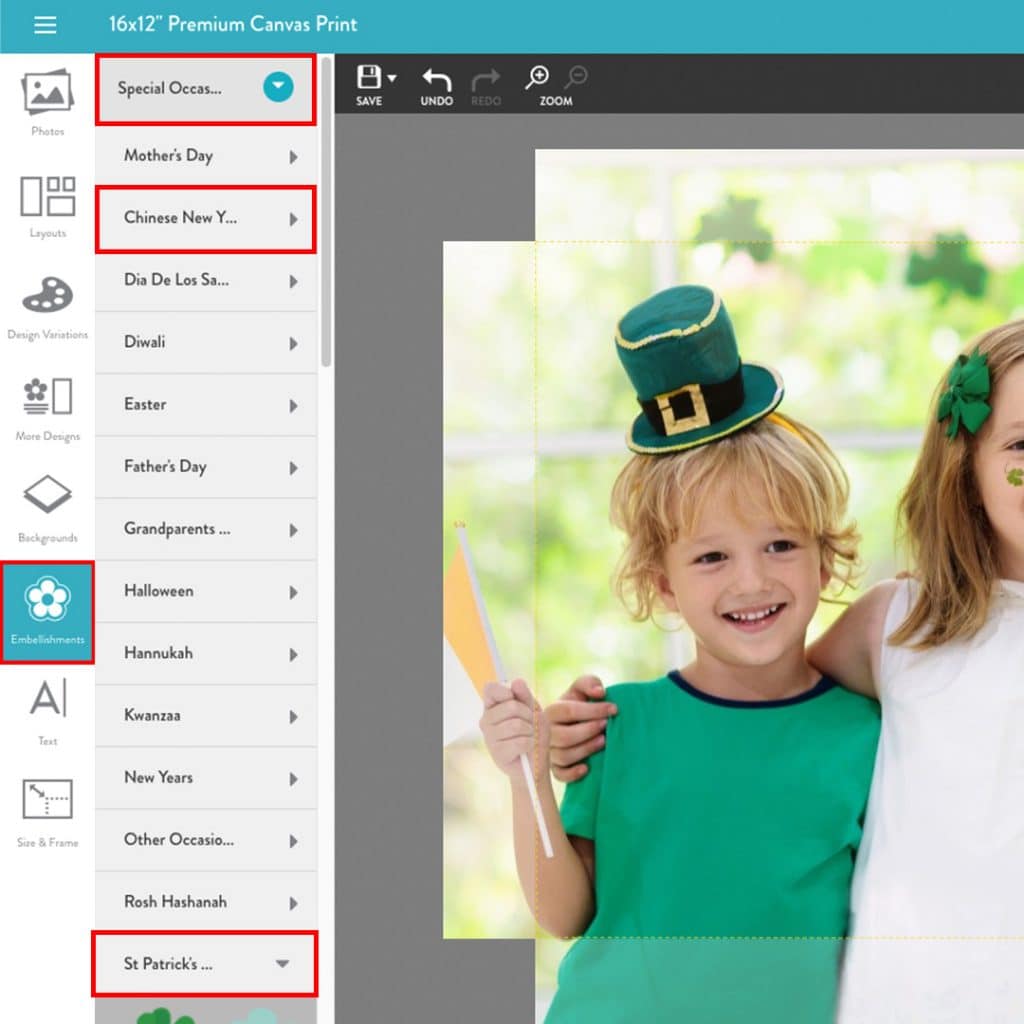 You will also find some under Special Occasions > Chinese New Year
Tip: All the embellishments you have clicked on will later be found under 'Recents' in the builder
Don't forget to pair your St. Patrick's Day gift with a cheerful and cute card. You can create your card from scratch or make your own card, with or without photo, using our pre-built design templates.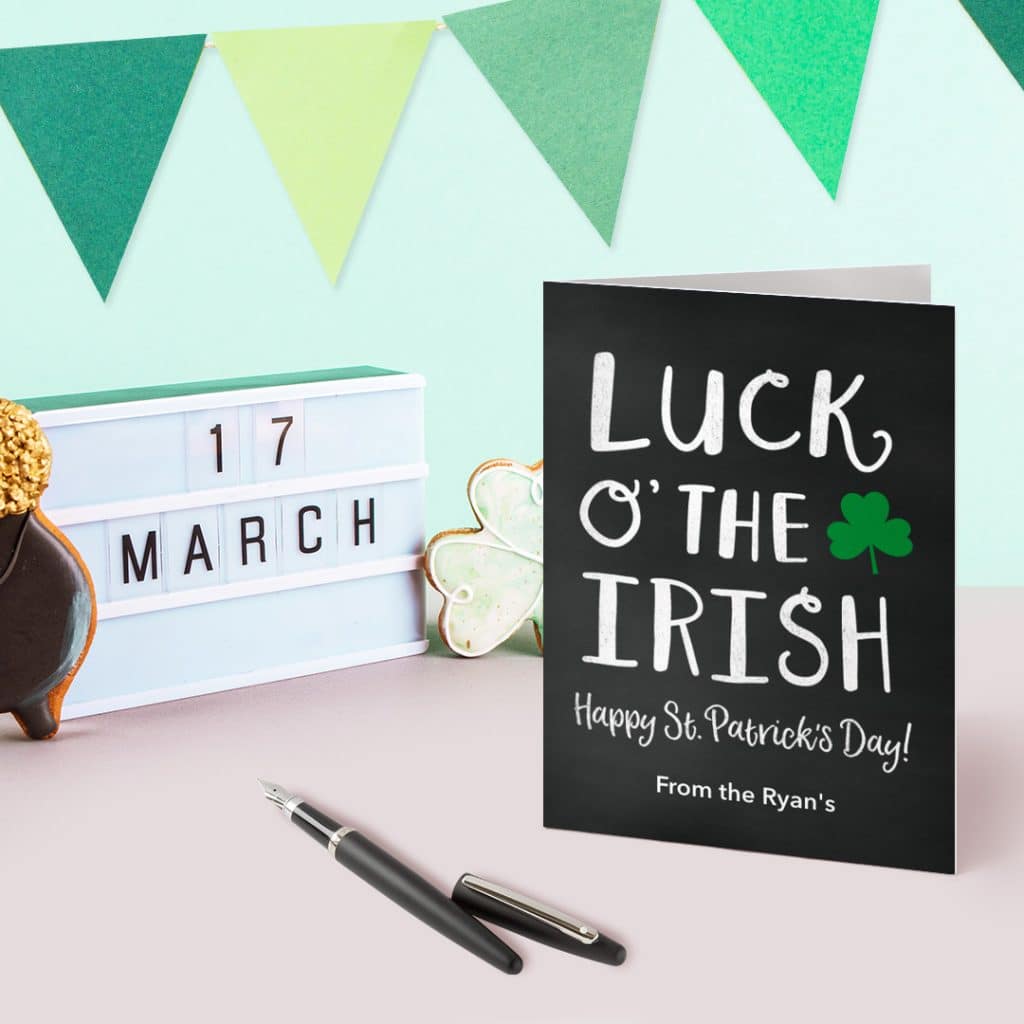 Did you make a custom gift recently? Be sure to share it with us on social media! You can tag us with @snapfishuk in your photos on Instagram or Facebook or use the hashtag #snapfishuk. Don't forget to follow us on YouTube, Twitter and Pinterest, too.